Workout study: 77% of Americans use stationary bikes to watch more TV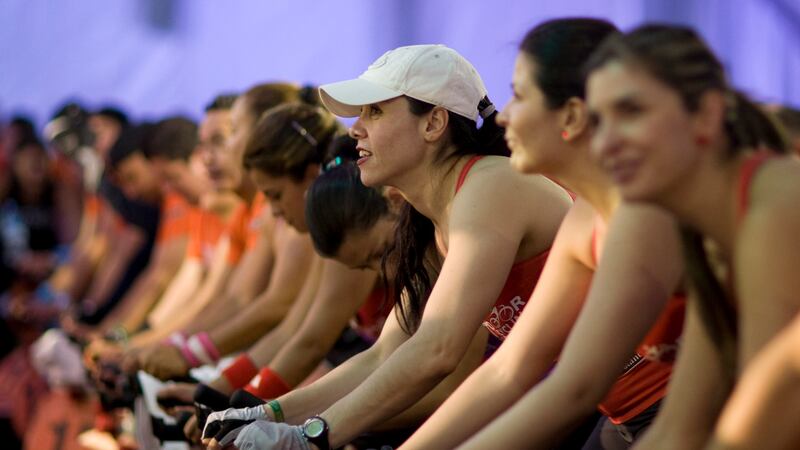 Published: Jul. 10, 2018 at 7:25 AM CDT
Do you get your sweat on at the gym or at home?
A new study shows 65% of Americans prefer to workout at home over the gym.
To conduct the Summer Workout Habits Index, the data researchers at Schwinn Fitness—the most respected name in exercise equipment and creators of the new Classic Cruiser—asked 1,000 Americans about their exercising routines and preferences.
Here's what the survey revealed:
77% USE STATIONARY BIKES TO WATCH MORE TV
23% of those surveyed said they use the time exercising on their stationary bike to read more, and 18% said to play games on their phone.
41% USE THEIR PHONE DURING A WORKOUT FOR MUSIC
Interestingly, 38% of those surveyed said they don't use their phone at all while exercising. Only 8% admit they take selfies, and 3% said they go on dating apps.
45% SAY GYM MEMBERSHIPS ARE TOO PRICEY
While membership fees keep people from going to the gym, 32% said getting there is too much of a hassle, and 24% said they don't like working out next to gym rats.
#1 Running (treadmill or outside)
#2 Biking (stationary or regular)
#3 Weight workouts (crunches, squats, push ups)
#4 Yoga
#5 Free weights
TOP 5 AT-HOME WORKOUTS:
#1 Running (treadmill or outside)
#2 Biking (stationary or regular)
#3 Weight workouts (crunches, squats, push ups)
#4 Yoga
#5 Free weights