Woman, 2 children victims of homicide on White Earth reservation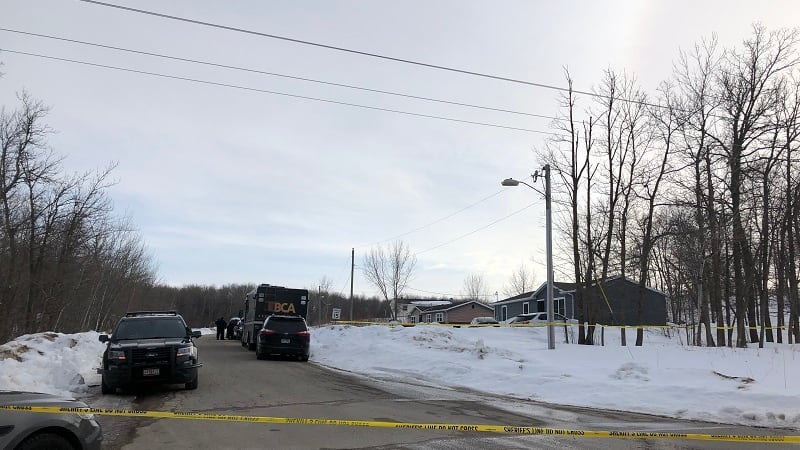 Published: Mar. 18, 2019 at 4:12 PM CDT
UPDATE: Multiple sources tell Valley News Live the victims the daughter and grandsons of White Earth Public Safety Director Michael LaRoque.
People close to the victims say the mother was an active member of the community and are 'absolutely devastated because things like this don't happen to women like her.'
A healing ceremony was held at the White Earth Community Center today, and the tribes in surrounding areas are having ceremonies this afternoon as well. Friends of the victims saying it's because she touched so many lives and 'nobody had a bad thing to say about her.'
Other members of the White Earth tribe tell us the tragic deaths 'has the whole tribe feeling like they got sucker punched in the stomach.'
Officials have yet to confirm this information with us.
UPDATE: The Department of Public Safety Bureau of Criminal Apprehension is investigating the circumstances surrounding the deaths of three people found in a home off Highway 34 in rural Ogema in Becker County Monday afternoon.
Law enforcement responded to the residence following a call reporting a possible incident at the home around 2:15 p.m.
The deceased people will be taken to the Ramsey County Medical Examiner's Office for formal identification and autopsy.
We were able to go into town and talk with a few people in the White Earth community that are still shaken up by the tragedy.
"It's a pretty tight-knit," said Ogema resident Andy Roy. "Everybody knows everybody. I'm devastated for him. It really breaks my heart that his family is going through the tragedy... I don't wish it upon anybody."
The BCA will be sending out a release Tuesday with more information.
No one is in custody at this time and investigators believe there's no reason to believe there's a threat to the public.
Officials said that there will be a Native American healing ceremony from 10 a.m to 4 p.m. tomorrow at the White Earth Community Center that will be open to the public.
ORIGINAL: Chief Deputy Shane Richard with the Becker County Sheriff's Office confirms with Valley News Live that three people were found dead Monday afternoon.
Several people who live in White Earth have sent Valley News Live messages saying specifically that a woman and two children were killed on the White Earth Indian reservation.
Valley News Live has left messages with the Bureau Of Criminal Apprehension who is handling the case but have not yet heard back.