West Fargo teacher makes unsavory comments about special ed. students on Twitter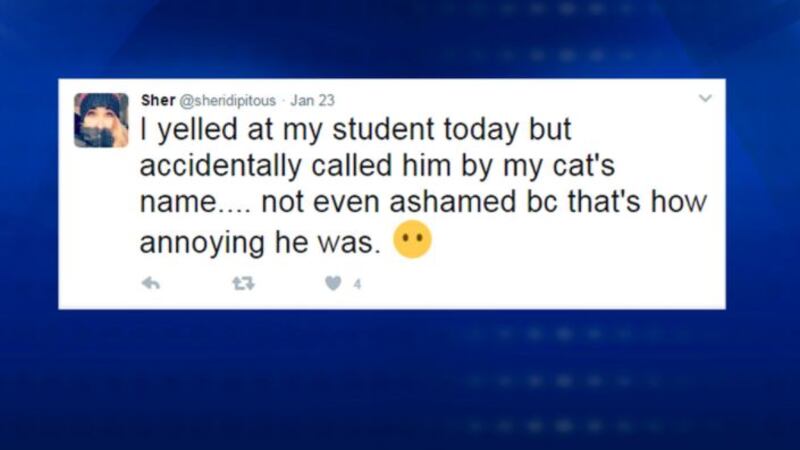 Published: Apr. 7, 2017 at 3:38 PM CDT
Sheridan Tihista teaches special education at Liberty Middle School in West Fargo. A concerned parent sent us screenshots from Tihista's Twitter account where there were several terrible comments made about students. Below is some of what she said.
"Writing a research paper about parenting struggles of kids with autism and instead of writing 'mothers' I wrote 'monsters' #samething" - April 5th, 2017
"Fi takes care of a kid that is borderline psyopath.... I teach kids that I think have a second life as a wolverine. #shameless" - March 31st, 2017
"I yelled at my student today and accidentally called him by my cat's name.... not even ashamed bc that's how annoying he was." - January 23rd, 2017
"I'm going to start a blog under a pseudonym called "Shit My Students Say." - August 23rd, 2016
We reached out to WFPS; We made them aware of the situation. At this time, they've not made a decision regarding her employment.