Tom Bearson's parents say murder investigation is still very active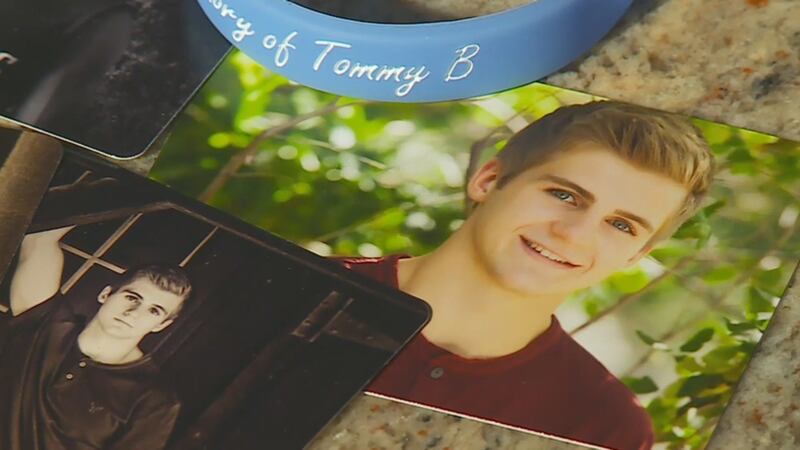 Published: Jul. 10, 2017 at 3:53 PM CDT
A Minnesota father still waits for answers on why and who killed his 18-year old son. It will be three years this September since NDSU student Tom Bearson went missing and was found murdered three days later in an RV lot in Moorhead.
"Just love your kids because you will never know when God will want them back," said Tom's father, Greg Bearson.
Bearson's parents continue to honor their son by holding events with the Tom Bearson Foundation, and their annual golf outing is this weekend.
Valley News Live spoke with Tom's father about where the investigation stands and how the foundation is working to help teach high schoolers personal responsibility.
"Hopefully sooner versus later we will get the answers that we are looking for," said Bearson.
Greg Bearson and his wife Debbie have been busy, preparing for the third annual Tom Bearson Foundation golf outing, but the mother and father still wait for answers.
"It is a very active case, there are a lot of things going on, and we know that," stated Bearson. "Of course the general public doesn't know that."
Moorhead Police echo Bearson.
"We still continue to actively investigating this case," said Moorhead Police Lt. Tory Jacobson. "It's not considered a cold case at all."
Jacobson says it's an active case which presents many challenges.
"All the factors in this case led to a very large investigation and a very large net of information collected," explained Jacobson.
Jacobson says Moorhead Police continue to work with the Fargo and NDSU Police departments, along with the FBI and BCA.
But the unsolved murder has led to many questions and crazy theories online. There are forum posts relating the murder from drugs to hazing to a cross country killer. Jacobson says the detectives have worked through numerous and extreme theories.
"Particularly on the internet information that is not corroborated anywhere, but it's information that is out there and has any relevancy at all our investigators have documented and continue to work with," stated Jacobson.
Greg Bearson says he and his wife avoid all the rumors and wish others would too.
"We know what is going on, generally speaking and we have an idea of where this is going, so this is difficult enough," explained Bearson. "Every day is a challenge for us."
The Bearson's put their efforts toward the Tom Bearson Foundation. It was created shortly after Tom's murder and has been raising funds to help the Sartell Community. Greg Bearson says the foundation is currently evolving.
"Just recently we had a wisdom retreat for graduating Sartell seniors that we paid for and it's kind of the start that we anticipate our foundation is going to be and the direction that we will go," said Bearson. "Which is essentially to partner and collaborate with individuals that will promote personal responsibility, and personal safety for high school students."
The Bearson Foundation has funded a new school gym along with giving out basketball scholarships in honor of Tom's favorite sport.
Greg Bearson says the foundation has become a reason they get up in the morning and helps them get through this tragedy as they still wait for answers almost three years later.
"We remain very confident and it's only a matter of time, and you know it is hard to be patient, I won't deny that," said Bearson.
Moorhead Police say the community is not used to these types of unsolved cases, because most of the time homicide cases are solved quickly. The department hopes time will break the case and give them the answers they are looking for.
If you are interested in supporting the Tom Bearson Foundation, click the link in this story. You can also learn how to attend this weekend upcoming events.