Some local Walmarts and drugstores locking up latex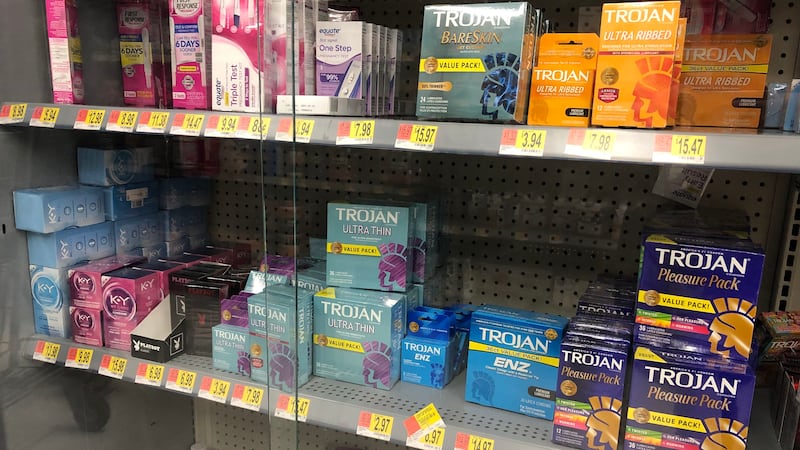 Published: Feb. 10, 2020 at 5:49 PM CST
Buying condoms is already a process that can make people blush.
"Well, I'm gonna go there and buy cauliflower, carrots, a sub, oh! Condoms, here we go," Dave Kary of Grand Forks said.
However, in an effort to protect high-theft items many Walmarts and other drugstores in the Valley are now locking up sexual health products— Making that already uncomfortable purchase a little more awkward.
"It just kind of struck me as odd," Kary said.
"When we think about condoms being stored in places where anybody, including young people, might have to ask directly for the condoms, or might have to take an extra step of getting someone to get the key to unlock something it makes it a real barrier for people to be able to use those products," Molly Secor-Turner, NDSU Associate Professor of Nursing and Public Health said.
"It's also one of those things that not only does it make the consumer feel more embarrassed, but there could potentially be that embarrassment for the employee also," Kary added.
Kary says while he understands the financial move, he worries it might deter people from practicing safe sex altogether. And that's a concern Secor-Turner says she shares.
"If people aren't using condoms, we're going to see an increase in sexually transmitted infections," she said.
Secor-Turner says those with lower-incomes, who already have other accessibility barriers, are the ones who will be impacted the most.
"Not everyone has the ability to get out and get those products in the places where they are available for free. So, we know that most people have to frequent a grocery store or a big box store," she said.
Secor-Turner says 1 in 4 people under the age of 24 have already had an STI, and says locked up contraceptives aren't going to help solve the issue.
"If we make condoms not available for people, it doesn't mean they're not going to have sex. So it's just kind of a counter-intuitive situation," Secor-Turner said.
Our reporter found locked up condoms and lubricants at the 13th Ave. Walmart in Fargo, as well as the 32nd Ave. Walmart in Grand Forks.
Secor-Turner says you can find free condoms at most college campus health centers, public health buildings and Planned Parenthood.