North Dakota woman gives birth outside in the cold, snowy weather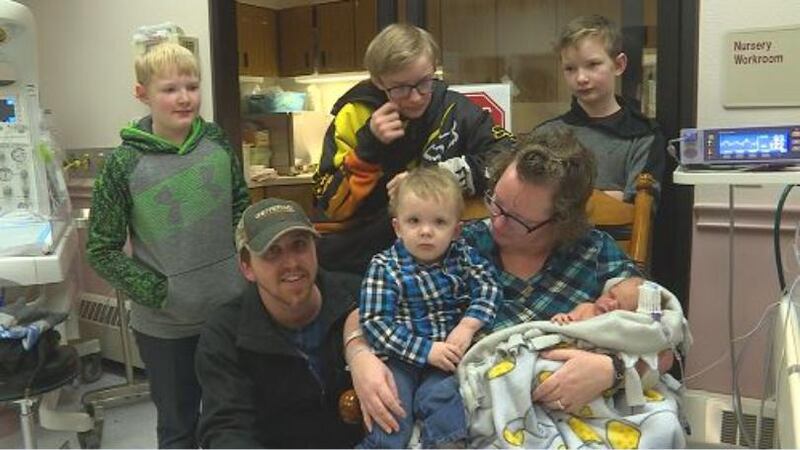 Published: Jan. 3, 2019 at 10:17 AM CST
Babies come when they are ready. It doesn't always matter if mom is ready.
Declan Ryder Bellah was born at 11:10 p.m. on Jan. 1st to parents Sara and Ben Bellah and four older brothers.
However, his delivery was not average.
"He did not make it to the hospital. He was delivered on the steps of our apartment complex on our way to the hospital. Yeah, true North Dakota baby, born out in the weather; born out in the snow and cold," said parents Sara and Ben.
They went back into the apartment and washed off the baby, and then drove themselves straight to the emergency room.
Declan's mom says that her 7-pound, 7-ounce baby boy got a few bruises from his unconventional delivery, but is healthy and doing fine.