ND lawmakers say Blue Laws should remain so wives can make breakfast in bed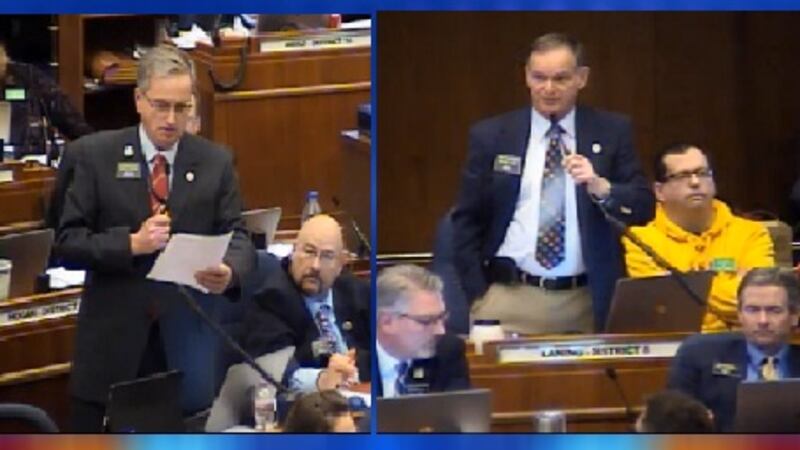 Published: Feb. 1, 2017 at 5:09 PM CST
Repeal of the Blue Laws in North Dakota has hit another roadblock. The House of Representatives voted against getting rid of them.
But, what's coming to light now are the comments made by male house members on the chamber floor. Their argument for keeping the law? So wives can use that time to make their husbands breakfast in bed.
It was only by a thin margin repealing North Dakota's Sunday closing law failed in the house.
One lawmaker in favor of keeping the law in place feels Sunday mornings should be used for your wife to make you breakfast in bed.
"Spending time with your wife, your husband. Making him breakfast, bringing it to him in bed and then after that go take your kids for a walk," says Representative Bernie Satrom.
Another feels his wife spends all his hard earned money the rest of the week and his wallet needs a day off. "I don't know about you but my wife has no problem spending everything I earn in 6 and a half days. And I don't think it hurts at all to have a half day off," says Representative Vernon Laning.
"I don't see what's so frustrating about it. If that's the way they want to live, that's their choice," says Vonnie Flute from Fargo. "But you don't find it degrading or anything like that?" asks Valley News Team's Bradford Arick. "No, I don't see why you should," Flute responds.
Sarah Cramer, from Fargo has a different point of view. "I really, I hadn't heard the comments. I hadn't heard how outright the comments were. It's frustrating personally because when you know those are the people representing you and you don't feel like you're being represented and those kind of backwards ways of thinking are still present, it's really, it's upsetting."
Valley News Live reached out to the North Dakota Women's Network, a spokesperson called this "regrettable humor." They add that it was sad to do this at the expense of women and perhaps these legislators are not taking policy-making for their women constituents seriously because of their personal biases.
We also called Representative Bernie Satrom, but got no answer. We called Representative Laning, and he laughed when we confronted him about the comments.
Representative Laning says it was only intended to be a humorous note, and he's not sure why some people have taken it personally. He adds that maybe those people lack a sense of humor. He said it's not indicative of how he feels about women or his wife.