UPDATE: Minneapolis man charged with raping woman at knifepoint while traveling on bus through Polk County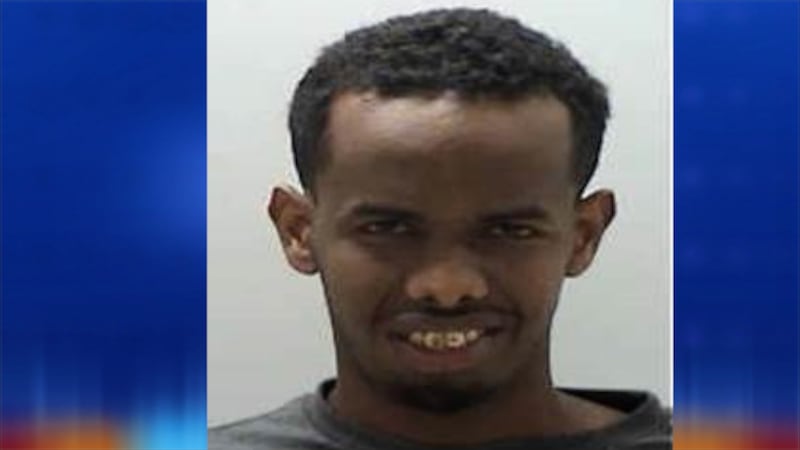 Published: Dec. 13, 2016 at 4:37 AM CST
A recent immigrant to Minneapolis from Somalia is facing 2 felony charges in the northern valley.
Twenty-two-year old Mohamed Ayanle is facing charges of First and Third Degree Criminal Sexual Conduct. He allegedly raped a woman, while riding a commercial bus through Polk County.
Valley News Teams Neil Carlson shows us what happened.
It all started after 6 o'clock Friday night when Polk County authorities received a 9-1-1 call from a Jefferson Lines bus that was east of Crookston, near Mentor, Minnesota. The female victim reported that Mohamed Ayanle forced her to have sex with him at knife point.
Police were waiting for the bus at it's next stop at UMC in Crookston, where they reported only 4 passengers on the bus.
The victim told police that Ayanle also got on the bus in Minneapolis and that after a stop in Bemidji, he asked her to come to the back of the bus to watch a movie on his cell phone. The victim told police she believed he had a knife. So, she left her 7-year old daughter sleeping, while she went to the back of the bus, where she says she was raped by Ayanle. Then, he told her to go back to the front of the bus, because she was too fat.
Ayanle told police that yes, he had sex with her, but it was consensual. He was placed under arrest.
Meanwhile, the bus line remains a convenient and inexpensive way for UMC students to travel between Crookston and Minneapolis.
Reporter: "Have you had problems riding on the bus?"
Ejanat Kesseh, UMC Student: "No, sometimes it's late and there a lot of people that smoke on it. But those are my only problems."
Reporter: "Are you concerned when you hear about what happened?"
Kesseh: "Now I am, but I don't understand how that would happen with so many people on the bus."
But, it was dark at the time and there was only 1 other passenger on the bus, besides the suspect, victim and her sleeping daughter.
Ayanle and has been formally charged in Polk County Court and now he's a free man after posting $5,000 bail and the condition he doesn't leave the State.
Police did not recover a knife in this case and he does not have a criminal record.
Ayanle told police he just moved to Minnesota from Somalia in September and was enroute to Grand Forks for an undetermined reason.
We're still waiting for comment from ICE, Immigration and Customs Enforcement on whether the charges could have any effect on his residence status in this Country.
We also reached out to Jefferson Lines Bus Company for comment. They haven't responded.
ORIGINAL STORY:
A Minneapolis man faces 2 felony charges for allegedly raping a woman while traveling on a Jefferson Lines bus near Crookston.
Mohamed Ayanle could face up to 30 years in prison if convicted of Criminal Sexual Conduct in the First Degree and Criminal Sexual Conduct using Force.
Ayanle allegedly threatened a woman with a knife in the back of the bus and raped her, while her child was sleeping.
Ayanle has been released from jail on a bail of $5,000 on the condition he doesn't leave the State. He's scheduled to make his next court appearance on January 3.
We'll have much more on this story later today.