Memory cafe offers compassion during a difficult time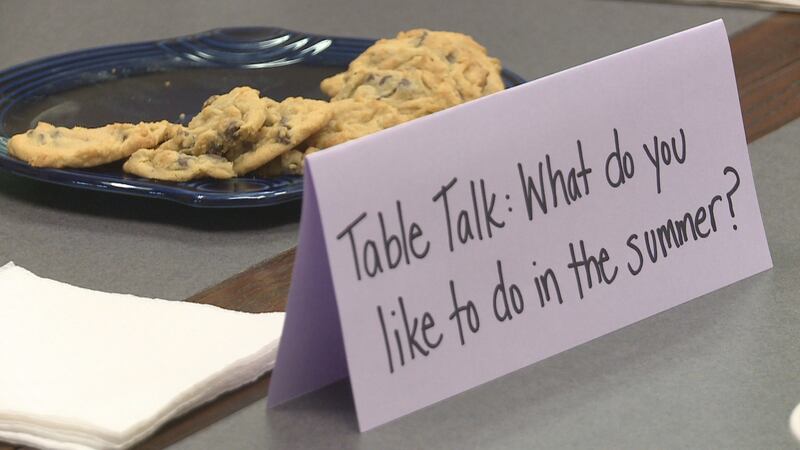 Published: Jun. 17, 2017 at 5:50 PM CDT
A dementia diagnosis isn't just a single person's problem.
"I'd just say it's a challenge. For both of us" says Carolyn Thue.
She and her husband, Don, have been married for almost 60 years.
As time went on, they noticed the first signs of dementia setting in.
"The first thing was losing your keys or misplacing things probably and then trying to do things that he normally did all of the time and he'd get frustrated that he wouldn't remember how it was done" Carolyn noted.
Doctors tell them that Don had been suffering from his disease for more than 12 years at this point.
As time went on, they had to give up on more and more of their social lives' as his disease progressed.
"We...we just manage" says Carolyn.
Their struggles led them here to the memory cafe at Dakota Health Solutions.
Right now, it's a small group with just a hand-full of people, but it provides something that was missing for both those afflicted by dementia and their caretakers.
"This gives a place where both the person experiencing dementia and the caretaker can come and just relax together" says Beth Ustanko; co-founder of the Red River Valley memory cafe.
People gather around with coffee and cookies to talk about pretty much anything. Memories of times passed or how they conquer challenges shared across the table.
"And this is really great" remarks Carolyn.
If you'd like to attend, visit the Memory Cafe of Red River Valley Facebook page for meeting times and locations.