Marsy's Law passes overwhelmingly in North Dakota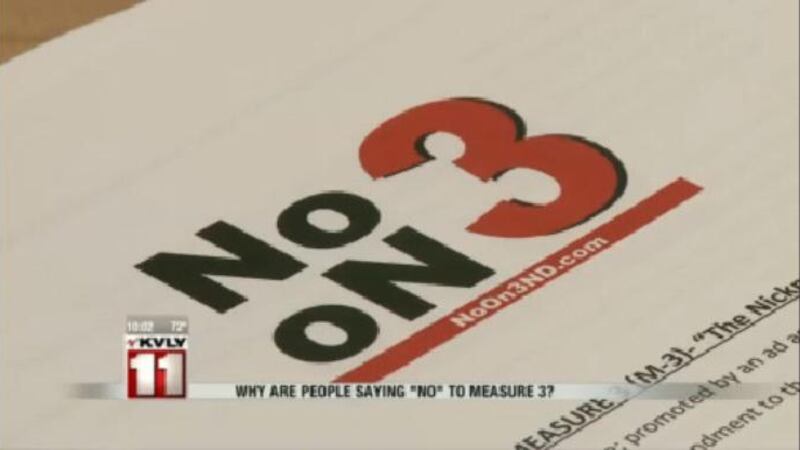 Published: Nov. 8, 2016 at 10:30 PM CST
Crime victims now have constitutional rights they can assert in criminal proceedings.
Marsy's Law For All announced Tuesday night that Marsy's Law has been passed overwhelmingly in North Dakota, South Dakota and Montana. Crime victims in these states now have rights that are protected by their respective state constitutions.
These states join California and Illinois, that have passed Marsy's Law, which provides for a Constitutional Bill of Rights to counterbalance the rights of the accused or convicted in the criminal justice system.
Unlike those who are accused of a crime, 18 state constitutions and even the U.S. Constitution, have no enumerated rights for crime victims and their families. Voters in North Dakota, South Dakota, and Montana have now voted to amend their state constitutions to provide crime victims with constitutional protections, equal to those rights afforded to the accused and convicted.
Marsy's Law is named after Marsalee "Marsy" Nicholas. Marsy was stalked and murdered by her ex-boyfriend in 1983. Only a week after she was murdered, her mother and brother, Henry T. Nicholas, went to visit Marsy's grave and then walked into a local grocery store where they were confronted by the murderer. Because the courts and law enforcement were under no obligation to keep them informed, the family had no idea that he had been released on bail or that he would remain free until his conviction. After the murderer was convicted and was serving his sentence, Dr. Nicholas and his mother were required to attend numerous parole hearings in order to keep Marsy's murderer in jail. This traumatic "reliving" of the murder at parole hearings caused Dr. Nicholas' mother to have a heart attack. Dr. Nicholas has made it his mission in life to give victims and their families across the country constitutional protections and equal rights.