MN mom pushing for grain bin safety laws, but local farmers don't think they will work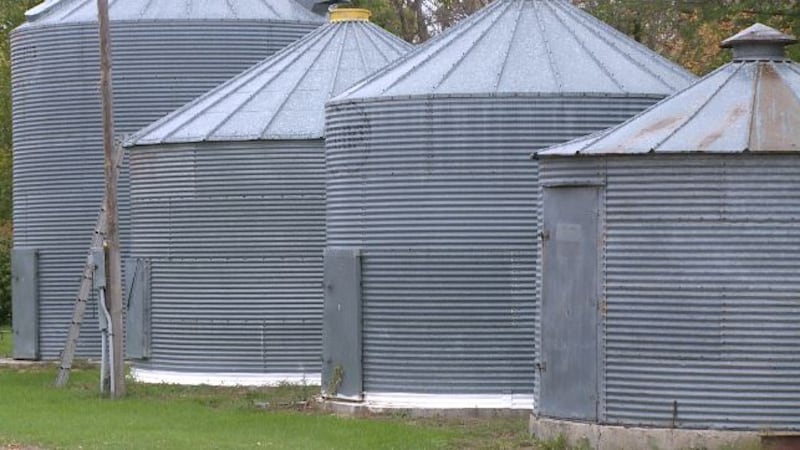 Published: Sep. 24, 2019 at 5:39 PM CDT
It's the number one rule Eric Jia learned growing up on the farm:
"You don't play in grain bins. That's how people die."
Working in and around those bins is one of the most dangerous parts of being a farmer.
"You can go from being just at your knees to being submerged in just a couples seconds because the grain is moving that quickly," Dr. Ken Hellevang, Agriculture and Biostems Engineering Professor said.
However, working in the grain bins is not something that can be avoided.
"If you're conscious about it and you respect the grain bin, you feel pretty safe," Jia said.
Jia says on top of always trying to have a buddy system, grain bin safety is his and his coworkers' number one concern.
"We'll never go inside a bin when an auger's running. We don't go on top of the bins when the auger's running or the fan's running," Jia said.
And that's one of the main things NDSU's agriculture program teaches their students as well.
"Too many times there's the temptation, 'Well, I'm just going in along the edge, or going in and doing some pole work. Next think you know, you have the collapse and you're sucked in," Dr. Hellevang said.
After an 18-year-old Minnesota man died inside a grain bin last month, his mom is pushing for change.
Michele Gran says she wants lawmakers to pass a mandatory buddy system for farmers working in grain bins, as well as other safety precautions.
However, Dr. Hellevang says while there are safety regulations for commercial entities like grain elevators, there are not for family farmers like Jia. He added that even if there were, he doesn't think any rules would stop future accidents from happening.
"It has to come down to people making wise choices, and unfortunately we can't legislate that," Dr. Hellevang said.
And Jia says he couldn't agree more.
"Regulations and all that, that's great, but unless you can enforce it and unless someone is going to come out every time you're gonna go inside of a grain bin, that's not going to happen," he said.
Both Jia and Hellevang say grain bin safety comes down to good education and staying vigilant when working around the bins.
So far this summer, there have been three deaths around the Valley due to grain bin accidents. However, just earlier this month, a 70-year-old Pelican Rapids, Minn. man remarkably survived after being saved from the bottom of a grain bin.