Local fifth grader reads her book to children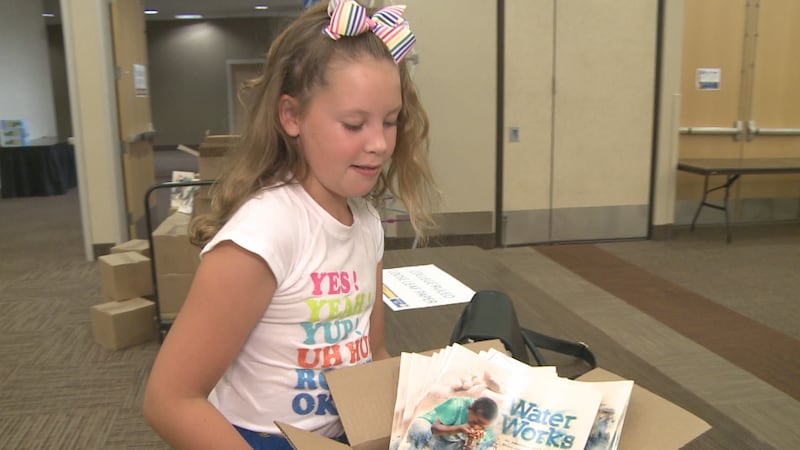 Published: Aug. 14, 2019 at 8:40 AM CDT
A local Oak Grove fifth-grader is making it her mission to help people across the globe.
Ten-year-old Sawyer Anderson knew she wanted to help build wells in Africa after hearing stories from her dad about the struggles they face to get clean water. But, what started as selling cookies, quickly became something more.
Sawyer decided to write a book that she titled "Water Works."
Every book that is purchased will provide water for 'one life for life.'
When we asked Anderson what inspired her to do this, she said, helping was a no brainer, "well we can just go to the tap and get water or go to the fridge and they can't do that. They have to walk like two miles to get dirty water that's not safe for drinking and it's just horrible. I just needed to help."
Cornerstone Bank purchased 40 books for kids at Fraser LTD.
Over the years, Sawyer has raised over $50,000 which is enough money to build 20 wells.