Harley-Davidson of Fargo employee says he was laid off for buying same brand elsewhere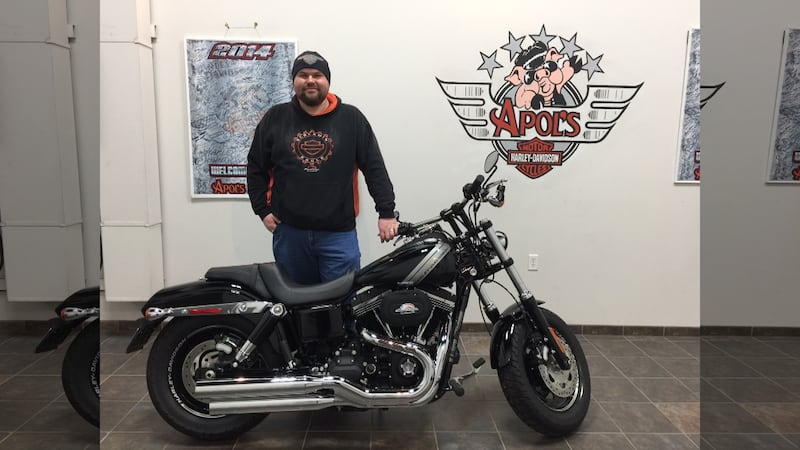 Published: Dec. 26, 2017 at 5:03 PM CST
A former Harley-Davidson of Fargo employee says he was let go for buying a lower-priced motorcycle of the same brand from a different store than Fargo.
He brought the concern to us over the whistleblower hotline—and wants to make locals aware of a rule that he and others say they were never informed of.
A lay-off during the holidays is never easy. But for the Johnson family, that was the least of their worries.
Ben Johnson explains that he and his wife, Bethany, have been bogged down with hospital bills.
"My wife's had cancer, you know, she's in remission now, but...the way the surgeon explained to us is radiation's the gift that keeps on giving," he said.
Complications from radiation has his wife dealing with multiple surgeries—and consistently in and out of the hospital since 2010.
But the Johnsons aren't just stuck with Bethany's medical bills.
"And then for me," Ben said, "I was out of work for about nine weeks, I had a herniated disk in my back."
An employee of Harley-Davidson of Fargo, Ben Johnson says he tried to trade in his Road Glide that he bought there.
"It was a great bike," he said. "Probably one of the best bikes I ever owned."
But he needed something cheaper.
"They never got back to me," Ben said, "I was just trying to get something done faster than later."
He says he waited at least a week and a half with no response from his Fargo store. So he called other Harley dealerships, and within two days Ben found a cheaper Harley-Davidson Fat Bob 100 miles out, in Alexandria, Minn.
"That got me into a lower payment that was better for me and my wife to save some money," he said, "and put toward medical bills and help us both out."
That was on a Monday. By that Friday, right before the holiday weekend, he was called in early to work.
"I thought they were just gonna have him come in to talk to him because it was one of their longer days," his wife Bethany said.
"Went in and said I was being let go because, 'I can't have employees buying motorcycles from other dealers,'" Ben said.
To that, Ben says he responded, "I told them I was just doing this to help my family." But he says the company was firm in its decision.
One of the store's owners, Jimmy Entenman, did respond, but only to say the store can't comment on any human resources or personnel matters.
But another former employee tells us the same thing happened to him last April.
The Johnsons were aware of that situation, but say there was no written rule about this.
"When James was let go because he bought a bike from Stutsman," Bethany said, "they should have said, just so you all are aware, we will not tolerate you buying a bike from someone else."
"I've never known anything that this could ever happen...Never had an employee hand book," Ben said. "You know, been there for over two years. Nothing's ever been said in any manager meeting, in any store meeting.
Both employees who were separately let go from Harley-Davidson of Fargo specifically bought Harley-Davidson motorcycles from different stores.
They say there was a third employee who bought a motorcycle that was not a Harley-Davidson. And that employee did not lose his job.
But Ben Johnson says he's moving forward and interviewing elsewhere.
"It sucks," he said, "but you know, one door closes, other ones open."
He says he's less concerned with getting his job back, but wants to make sure this doesn't happen to anyone else.