Groom wins Super Bowl bet, wears Carson Wentz jersey at wedding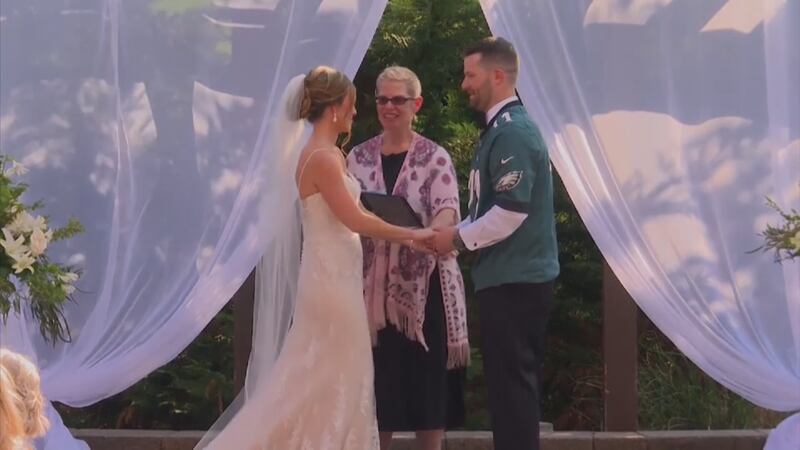 Published: May. 30, 2018 at 7:05 AM CDT
When wedding guests cheered a couple tying the knot over the Memorial Day Weekend, the excitement wasn't just about the union - some of it stemmed from the football jersey the groom slipped into before saying "I do."
Jennifer Sullivan says she was so certain the Philadelphia Eagles would lose the Super Bowl that she told fiancé Patrick Hanks he could wear a jersey to their wedding if the team won. To her surprise, the Eagles defeated the New England Patriots 41-33.
So when Sullivan and Hanks were married May 26 at Bear Creek Mountain Resort in Macungie, Pennsylvania, the groom stripped off his tux jacket, grabbed a Carson Wentz jersey from the bushes behind him and donned it as guests broke into a celebratory Eagles chant.