Fargo is buzzing as Trump makes his appearance in North Dakota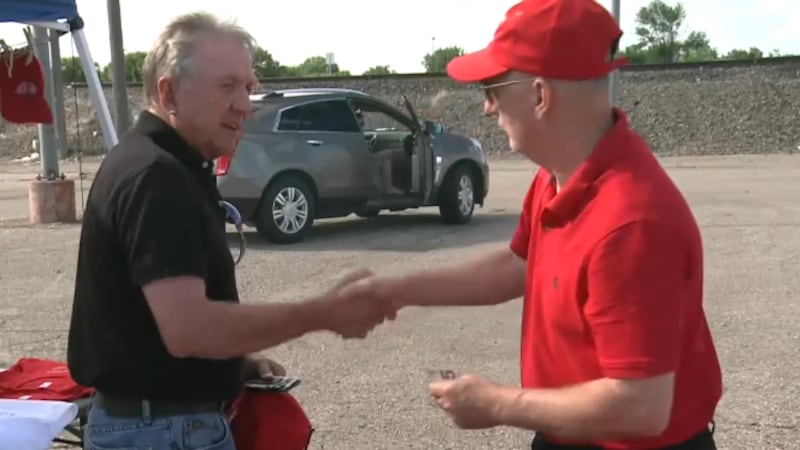 Published: Jun. 26, 2018 at 10:40 PM CDT
Fargo residents are getting ready as President Donald Trump prepares to rally voters to support Kevin Cramer ahead of a big U.S. Senate race.
The Flag, a local radio station, reports 20,000 tickets requests for the event. This would be Scheels Arena tremendously over capacity.
Retired Colonel Don Howell is not worried about getting a seat. He is just excited that the president will be in Fargo and for the atmosphere that comes with it.
"I'm just really happy to be part of something that is going to have an impact not only for North Dakota and for the great midwest but it's really for America," Howell said.
Some people are so determined to get into the event that they have already set up a tent in the parking lot for tomorrow.
Event organizers advise you to get to scheels in plenty of time to make sure you can get in.