UPDATE: Fargo Police find no trace of woman they heard scream for help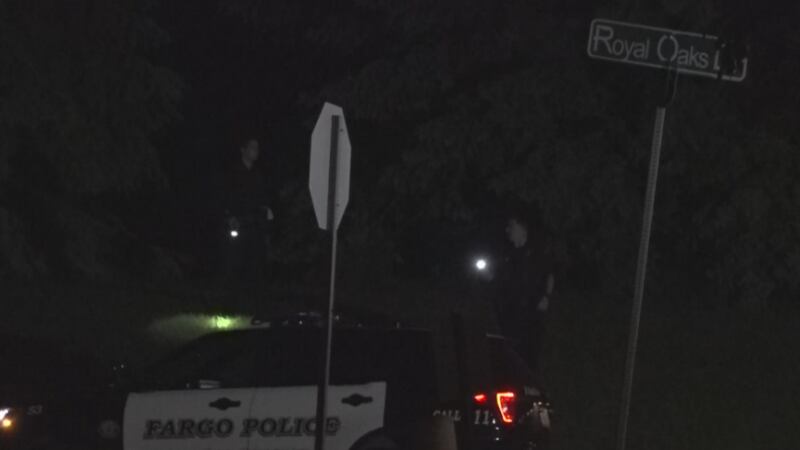 Published: Jun. 16, 2020 at 4:08 AM CDT
: Police in Fargo searched a heavily wooded area after hearing a woman screaming for help.
Authorities say officers responded to a report of a white Ford Fusion with stolen plates in the Riviera Heights mobile home park about 12:30 a.m. Tuesday. They say a male driver fled with a pregnant female passenger as officers came to investigate.
Fargo Police tell Valley News Live the vehicle took off at a high rate of speed through the trailer park. Authorities heard a woman screaming for help in the North Broadway bridge area. They said they don't know if the two are related, but it's likely.
Authorities spent about two hours on scene searching the area on foot and with a K9.
Police called in the fire department's drone to do an aerial search but found no trace of the woman, the male driver, or stolen vehicle. The search was called off about 2:30 a.m.
Authorities did not find a woman or anyone who needed assistance.
Fargo Police say they have an idea who the male driver is and are not currently looking for them right now. They say patrol is aware.
Police spent part of Monday night into early Tuesday morning searching a section of north Fargo.
It happened around Royal Oaks Dr. and 37th Ave. N. just after midnight.
Authorities spent about two hours on scene searching the area.
Valley News Live has a call into police to learn more on why officers spent such a long time searching the area.
Stay with us as we follow this story.