STUNT GONE WRONG: Pregnant girlfriend shoots and accidentally kills boyfriend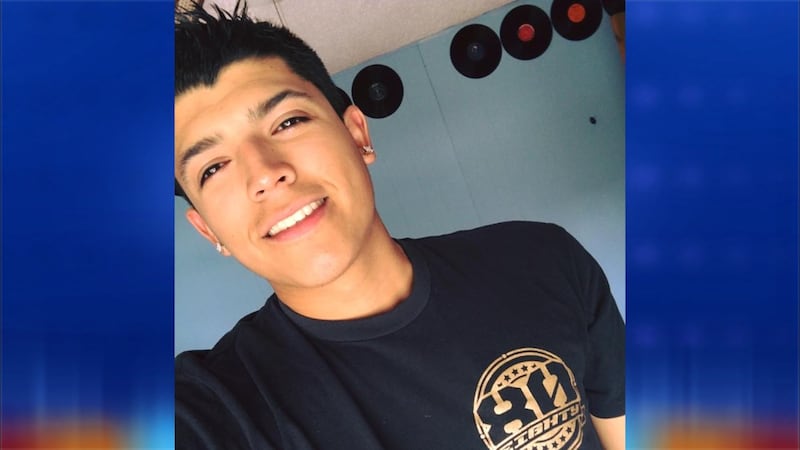 Published: Jun. 27, 2017 at 5:14 PM CDT
He was trying to become famous. Tonight, his face is all over the place, but not for the reason he wanted.
A 22 year old man is dead after his family says he instructed his girlfriend to shoot him, in what they say was a YouTube stunt gone wrong.
"He wanted to have so many babies. I remember him telling me."
22 year old Pedro Ruiz wanted a big family in his home in Halstad, Minnesota.
"They were in love. They loved each other. It was just a prank gone wrong. It shouldn't of happened like this. It shouldn't have happened at all." Pedro's aunt Claudia Ruiz says her nephew's girlfriend, Monalisa Perez is the mother of their first child. She also is 7 months pregnant with their second kid on the way.
Around 6:30 Monday night, the Norman County Sheriff's Office was called to the 500 block of U.S. Highway 75 in Halstad on a report of a shooting. When police arrived on scene they closed the stretch of Highway 75. A med helicopter was called to the scene and people watched as chest compressions on Ruiz were done. Ruiz was pronounced dead at the scene.
They were trying to achieve YouTube fame. To rack up views, subscribers and notoriety, they tried amping up their pranks.
"He had told me about an idea. I said, don't do it, don't do it. Why are you going to use a gun? Why? Because, we want more viewers." Ruiz's aunt says he gave a 50 caliber handgun to his girlfriend and insisted she shoot it at a book Pedro was holding, thinking it would stop the bullet. They even said they tested it already.
"I don't know why they thought the book was supposed to stop the bullet," said Ruiz.
Now his pregnant 20 year old girlfriend is behind bars, charged with reckless discharge of a firearm. "The fact that she has got to live with this for the rest of her life, that alone, is a charge to me," Ruiz said.
Their unborn baby, is a boy.
"We're going to name it Pedro, I want my name to carry on."
Baby Pedro to be born in the coming months, tomorrow Perez makes her first court appearance.