Easy cash can be made during clean up and year round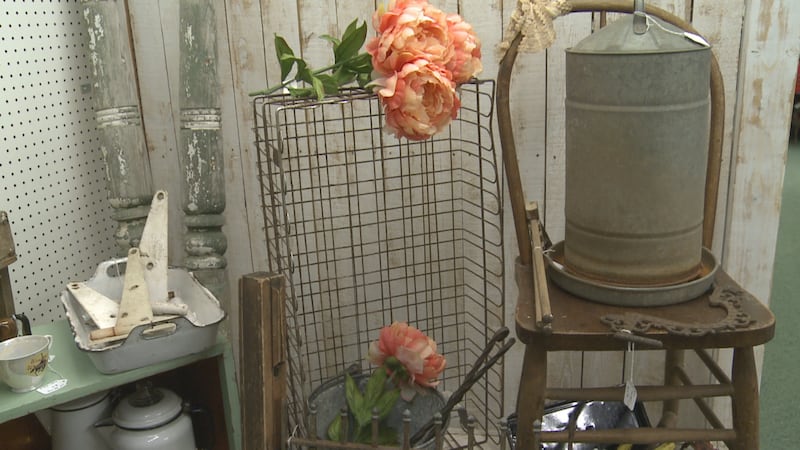 Published: May. 3, 2017 at 5:34 PM CDT
Looking to make extra cash? You may have seen people driving around with pick-ups and trailers full of scrap metal during clean up week and you might be wondering what it's worth. Valley News Live looked into how your old items can be turned into pretty pennies.
Bernie Maczkowicz of Fargo says twice a year he brings in old scrap wire and copper to recycle.
"You have spare time and you either throw it in a dumpster and throw it away or you save it and recycle it," stated Maczkowicz.
This time he's walking away with nearly $150 and says it's worth it.
"Shh, don't tell Uncle Sam," said Maczkowicz.
At Bernath Recycling in Fargo, they say they're always busy, but especially busy during clean up week. They take in metals, old appliances and electronics.
"It's a free for all for anyone to go shopping if you will, for basically any steal, aluminum, copper," said Bernath Recycling Owner, Jim Bernath.
Everything is based on the material, which is then weighed per pound or ton. Bernath says most pick up trucks coming in are about $80 and $100.
"It's nothing you're going to get rich at but something you got to work at," said Bernath. "It takes a while to know what you are doing to make that bigger money."
Across the river another business will collect items like old doors and windows.
"Anything that can be re-purposed, furniture, garden things, people decorate their gardens with," said Moorhead Antique Mall Owner, Mary Nelson.
Nelson says they look for antiques as well and negotiate prices. She adds items need to be in clean condition.
"If they're rusty, that is fine with us. But we don't want grease and dirt," said Nelson.
Old items many people consider junk are now trending for decorating.
"Here's an old gate, we sell that for in the garden," stated Nelson, pointing to a metal gate.
If you're looking to make a few bucks, your old junk could turn into dollars.
Bernath Recycling says you do have to pay a fee if you want your old TV taken and dumps will not take TV's.
If you live in the City of Fargo, your TV's can be taken to the household hazardous waste building. In Moorhead and Clay County, electronics and TV's can be recycled by Clay County Special Waste.
The Moorhead Antique Mall is located at 2811 Main Ave SE. in Moorhead. The business is open Wednesday through Saturdays from 10 a.m. to 6 p.m. and on Sundays from noon to 5 p.m.