Details emerging after two-day sting nabs 18 men soliciting minors for sex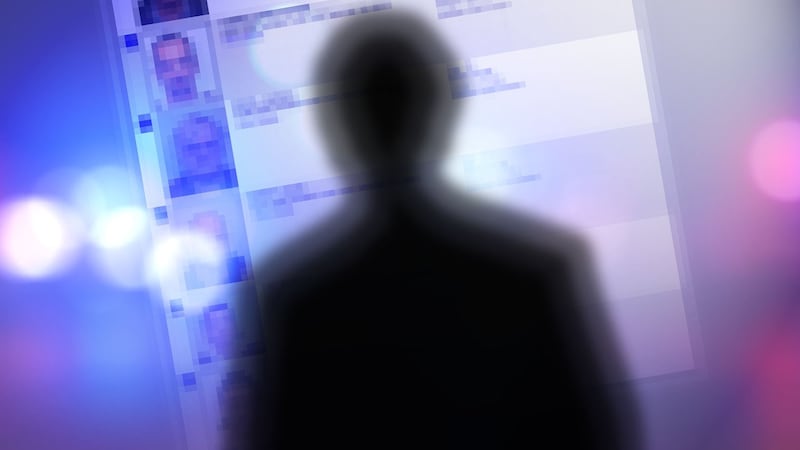 Published: Jun. 30, 2016 at 5:58 PM CDT
Eighteen people were arrested after a multi-agency undercover sex solicitation investigation. In the two-day operation on June 28 and 29, nine agencies participated. And we're learning new details of how these men were caught.
According to documents filed in Clay County, Minnesota, Moorhead Police and other agencies placed advertisements on websites known to law enforcement as being used for the sale of sex. These included Backpage.com, Craigslist and Whisper.
Documents say, after posting the ads, officers posed as underage girls, communicating through text messages, emails and phone calls.
Leroy Martin LaFrance, arrested in the sting, responded to an ad placed on Craigslist. LaFrance, according to documents, used the name "Harry Richard" and asked law enforcement if the "underage girl" liked tall white guys and that he had marijuana. The officer responded saying that if LaFrance brought the drugs, they would engage in sexual activity. The "underage girl" also indicated that she was 15 he would have to be gentle.
Billy Joe Huber, also arrested, responded on backpage.com to an ad placed indicating there were "two girl specials". Huber allegedly indicated he would pay $400 for an hour with both girls. Law enforcement stated "she" was almost 17. Court documents say Huber responded with "your both jailbait."
Steven Alan Breker responded to a Craigslist ad where officers indicated "she" was 15 years old. Breker responded he could be her grandfather and asked when she would be in Fargo. Officers said they were looking for someone to buy beer and Breker indicated he would.
Dawda Jeng, another person arrested, also responded to a backpage.com ad indicating two girls were available. Jeng, as court documents show, responded saying he wanted to play with both girls. Jeng asked how old, and the law enforcement officer responded with 15 and 16.
Benjamin Patrick Armstrong-Allason, according to court documents, was arrested after responding to a post on Whisper. The officer posing as an underage girl said she wanted to make money and would charge $100 for half-an-hour and $160 for an hour. They said the price was high because she was young. Armstrong-Allason asked how young, and officers responded with 16.
Michael David Douville, also arrested, responded on backpage.com. Douville responded saying he was cool using a condom and asked for an address to meet up.
Court documents show that each man was arrested when they arrived at a particular motel room given in the conversations with the undercover officer.
Details of the operation in Fargo are not yet available, as the reports have not been filed with the court from the Cass County State's Attorney's Office.
Law enforcement said they had over 150 responses in the two-day operation.
This operation was part of 'Operation Guardian Angel', a nationwide initiative to combat underage sex trafficking and abuse.
While there were 18 arrests, Fargo Police Chief David Todd said this was not something to celebrate. He called it "sickening, appalling and disgusting." He added there are many silent victims of sex abuse.
Fargo Police have three detectives who work exclusively on '960 cases', which are cases against children. Chief Todd said they are overwhelmed with work. He said there's a problem here with sex trafficking.
Deputy Chief Shannon Monroe with Moorhead Police said there are two detectives with his department who work on cases against children. He added they too have an overwhelming case load. He said it's a sign that we have a growing community with growing crimes in new areas.
Deputy Chief Monroe said the men arrested in Moorhead have an age range of 20-62 years old. He also called this "sickening".
Moorhead Police Detective Brad Pennis said that local, state and federal agencies are working in the F-M area to combat this issue. He said operations like the one undertaken here require a lot of manpower. He said this particular sting had been planned for four months, and once kicked off, 25 officers and agents took part in Moorhead.
Lt. Jason Nelson with Fargo Police said they got 18 predators off the street. He said most of those arrested were Fargo and West Fargo residents aged 20-54 in the Cass County portion of the sting.
The charges in North Dakota, 'patronizing a minor for commercial sexual activity' is a Class A felony, and the men could face up to 20 years in jail. A Level II sex offender was also arrested during the operation.
During the questioning portion of Thursday's press conference, it was made known that local motels cooperated with the investigation. Chief David Todd said that this probably happens at every hotel in the F-M area. He added that some are willing to work with law enforcement and others are not.
Fargo Police investigators said they have been investigating luring minors by computer for years and years and that there was a similar sting operation a year ago that netted few arrests.
Fargo Police are also asking for more personnel to combat this issue. Detectives indicated this was probably the largest operation targeting underage sex trafficking in the area to date.
Chief Todd said that the focus of law enforcement in this situation is to stop the victimization of children. He added that parents need to monitor what their kids are doing online and on mobile devices. He also said sometimes you have to be intrusive to keep your kids safe.
Also, it was said that Cass County processed about 250 cases of crimes against children in 2015.
The men arrested:
Anjelo Shepherd, 20, West Fargo, ND
Jesse Janke, 29, Fargo, ND
Nicholas Davison, 40, Lisbon, ND
Brandon Murch, 30, Hunter, ND
Thomas Manning, 54, Thief River Falls, MN
Logan Bartlett, 28, Timberlake, SD
Timothy Erickson, 46, Doon, IA
Miguel Rodriguez De La Cruz, 23, Fargo, ND
Michael Moore, 27, Fargo, ND
Christopher Highness, 35, Moorhead, MN
Corey Jermaine Gibbs, 27, St. Louis, MO
James Heily, 28, West Fargo, ND
Benjamin Patrick Armstrong-Allason, 20, Fargo, ND
Steven Alan Breker, 62, West Fargo, ND
Michael David Douville, 49, Litchfield, NH
Billy Joe Huber, 48, Fargo, ND
Dawda Jeng, 27, Moorhead, MN
Leroy Martin LaFrance, 36, Fargo, ND