Cleanup begins after pipeline oil spill near Belfield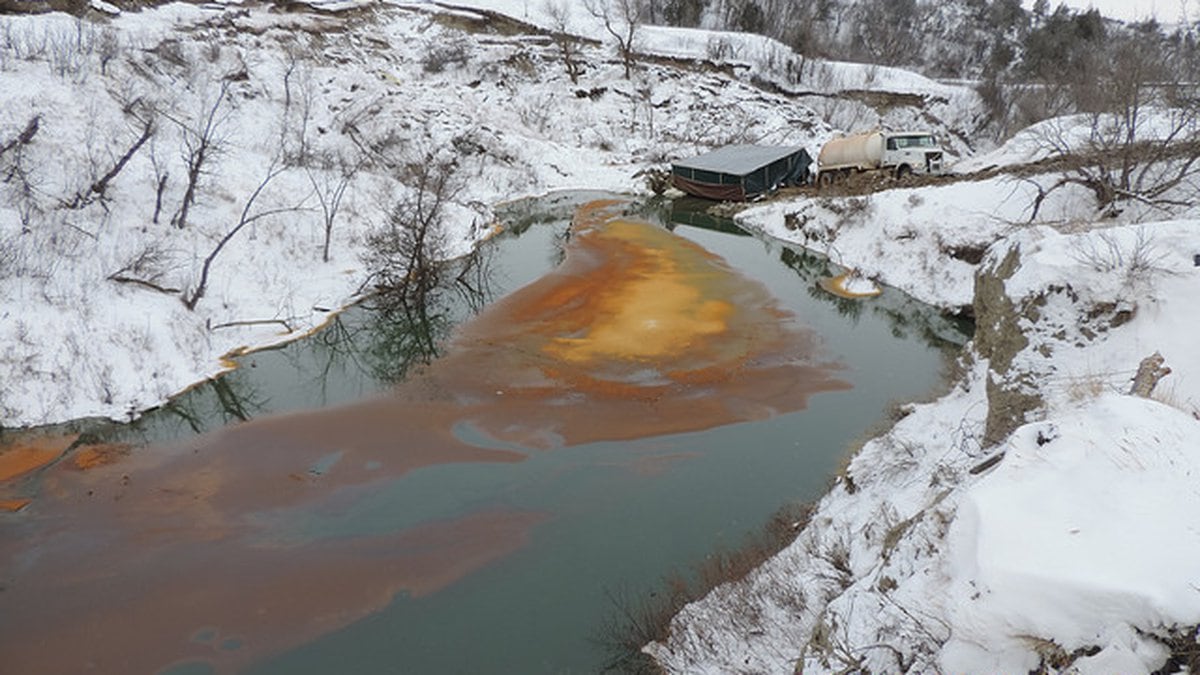 Published: Dec. 13, 2016 at 8:57 AM CST
The North Dakota Department of Health is releasing more details about an oil spill in Billings County caused by a pipeline leak.
The leak was discovered Monday December 5 about 16 miles northwest of Belfield.
It's estimated 176,400 gallons of oil leaked from a pipeline operated by Belle Fourche Pipeline. Most of the oil ended up in Ash Coulee Creek. Approximately 5.4 miles of the creek have been impacted.
Investigators say because of potentially unstable soil conditions at the point of release, the cause of the incident is not yet known.
Belle Fourche Pipeline is working with a remediation contractor that specializes in cold water oil cleanup.
As of Sunday, December 11, about 37,000 gallons of oil had been recovered from the site.
Personnel from the North Dakota Department of Health have been at the site since the spill was discovered and will continue to monitor the investigation and cleanup.
The 6-inch steel Belle Fourche pipeline is mostly underground but was built above ground where it crosses Ash Coulee Creek.
Company officials said the pipeline was built in the 1980s and is used to gather oil from nearby oil wells to a collection point.
Bill Suess with the North Dakota Department of Health said the spill fouled an unknown amount of private and U.S. Forest Service land along the waterway. The creek feeds into the Little Missouri River, but Seuss said it appears no oil got that far and that no drinking water sources were threatened.
About 60 workers were on site Monday, and crews have been averaging about 100 yards daily in their cleanup efforts, he said. Some of the oil remains trapped beneath the frozen creek.
"It's going to take some time," Suess said of the cleanup. "Obviously there will be some component of the cleanup that will go toward spring."