CDC Issues Warning On Bug-Borne Diseases In Wake Of New Report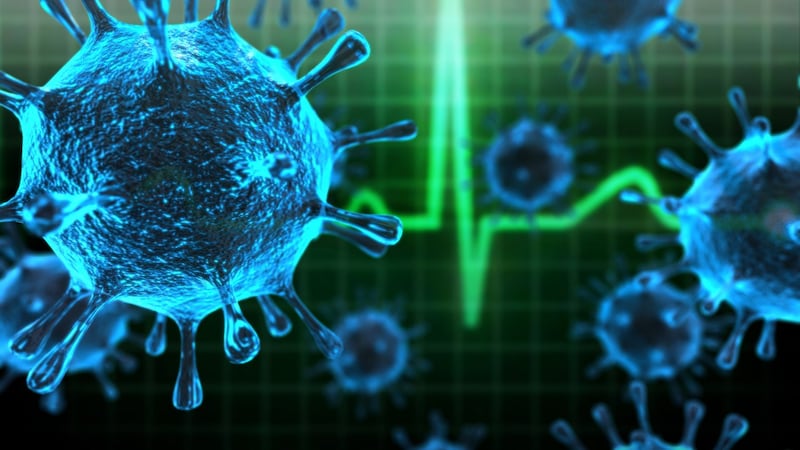 Published: May. 2, 2018 at 7:35 AM CDT
The number of illnesses caused by mosquito, tick, and flea bites have tripled in the United States over the last 13 years, according to new data from the Centers for Disease Control and Prevention. According to the report, more than 640,000 cases were reported across the country from 2004 through 2016, though officials say the actual number of illnesses is likely much higher.
During this time period, nine new germs spread by mosquitoes and ticks were either discovered or introduced into the U.S.
The number of reported diseases from ticks more than doubled during the study period and accounted for more than 60 percent of all reported cases.
The most common tick-borne diseases in the United States were Lyme disease and ehrlichiosis/anaplasmosis. West Nile, dengue, and Zika accounted for the most mosquito-borne infections. While rare, plague was the most common disease resulting from the bite of an infected flea.
"Zika, West Nile, Lyme, and chikungunya — a growing list of diseases caused by the bite of an infected mosquito, tick, or flea — have confronted the U.S. in recent years, making a lot of people sick. And we don't know what will threaten Americans next," said CDC Director Robert R. Redfield, M.D., said in a statement.
The findings, published in the CDC's Vital Signs report, were based on data reported to the National Notifiable Diseases Surveillance System from 2004 through 2016.
What's behind the rise?
In a press briefing on Tuesday, CDC officials said the reasons behind the rise are complex and varied.
Lyle Petersen, M.D., MPH, director of the CDC's division of vector-borne diseases and one of the study's authors, noted that continued globalization has played an important role, especially when it comes to mosquito-borne diseases.
"Expanding global travel and trade, all of these diseases are basically a plane flight away," he said.
This was the case during the 2016 Zika outbreak, which began in Brazil and spread to other parts of South and North America after mosquitoes bit infected travellers who unknowingly brought the virus home.
Peterson also noted that an increase in deer populations in residential areas can also bring an increase of deer ticks, which can lead to more cases of Lyme disease and other tick-borne infections. This has been a problem in many communities as suburban development moves into formerly rural areas.
During the briefing, Peterson repeatedly declined to connect the rise in tick and mosquito-borne illnesses to climate change – an issue that has remained politically fraught – but he did say higher temperatures are a factor.
"If you increase temperatures in general, tick populations move further north," expanding the range of people affected, Peterson said. Warmer temperatures also increase the length of tick season.
A number of scientists have warned about the impact of climate change on these types of diseases, including Dr Nitin Damle, the immediate past president of the American College of Physicians.
In a 2017 report from the Medical Society Consortium on Climate and Health, an organization representing 500,000 clinical practitioners aimed at taking action against climate change, Damle shared that over the past five years, his practice has seen a significant rise in tick-borne diseases, including Lyme disease and other infections.
"Those black-legged ticks, the carriers of Lyme disease, thrive in warm, muggy weather. In my home state of Rhode Island, where winters have gotten warmer and shorter, these tiny, sesame seed-sized insects have more time to bite humans and spread Lyme disease. Tick season used to be relegated to summer; it now spans spring and autumn. And this isn't limited to the typical tick hotspot states."
Another 2017 report, entitled The Lancet Countdown: Tracking Progress on Health and Climate Change, also warns that seasonal patterns and warming are expected to not only lead to earlier seasonal tick activity but may also speed up mosquito biting rates, accelerate the mosquito life cycle, and decrease the time needed for an infected mosquito to transmit West Nile Virus.
The CDC report also does not specifically mention climate change or global warming as factors.
Peterson told The New York Times that he was "not under any pressure to say anything or not say anything" about climate change and he had not been asked to keep mentions of it out of the study.
Preventing the spread of these diseases
The CDC report also focuses on steps to help prevent illnesses spread by mosquitoes, ticks, and fleas -- so-called vector-borne diseases.
Officials emphasize the need for state and local governments to build and sustain public health programs that test for and track vector-borne diseases, train vector control staff appropriately and educate the public on how best to prevent bites and control the spread of germs by mosquitoes, ticks, and fleas in their communities.
On a daily basis, everyone can help keep their families safe by:
Using an EPA-registered insect repellent that contains 20 percent or more DEET, picaridin, or IR3535 on exposed skin.
Wearing long-sleeved shirts and long pants.
Treating outdoor gear, such as boots, pants, socks, and tents, with permethrin or use permethrin-treated clothing and gear.
Conduct a full-body tick check using a hand-held or full-length mirror to view all parts of your body upon return from tick-infested areas. Parents should check their children for ticks.
Taking steps to control ticks and fleas on pets.
Taking steps to control mosquitoes, ticks, and fleas inside and outside your home, including using screens on windows and air conditioning when available. Once a week, empty out items that hold water, such as tires, buckets, planters, toys, pools, birdbaths, flowerpots, or trash containers to prevent mosquitoes from breeding there.