Bike ride raises awareness for suicide prevention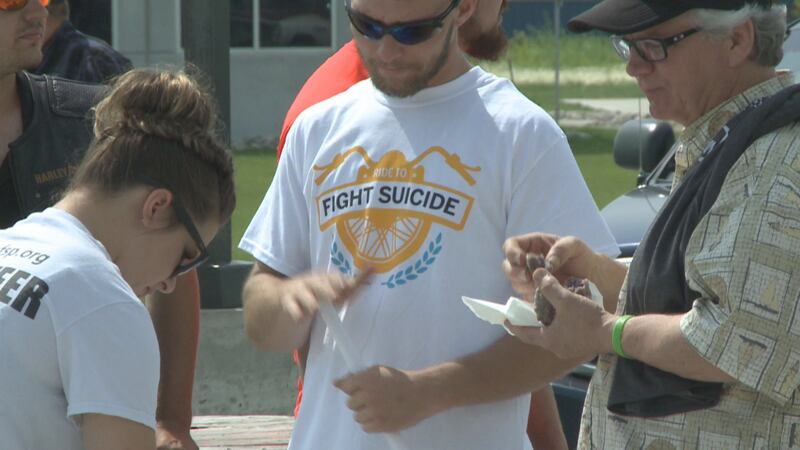 Published: Jun. 30, 2018 at 6:35 PM CDT
"It hits very close to home for me because my daughter died from suicide," said Catrina Gullickson.
Knowing a great deal about the loss of a loved one from suicide, Catrina Gullickson along with members of the North Dakota chapter of the American Foundation of Suicide Prevention, are pushing for people to openly have conversations about suicide.
"Suicide does not have an age limit at all, neither does mental health. It can be very young children and it can be very old, and elderly people," said Gullickson.
In a bike ride of over 135 miles, the group discussed mental health so that more lives can be saved, and they taught people the signs to look out for.
"Somebody might say well I am doing all right. Fine is not a good answer, you have to dig a little bit deeper sometimes," said Gullickson.
While you might say that you are no doctor, Gullickson says you know your loved one and can tell when they may be needing help.
"If you do know somebody that you feel is having a mental problem and you feel that they might be suicidal, be forth and say are you feeling suicidal today," said Gullickson.
In 2016 alone 134 people died by suicide in the state of North Dakota. Suicide prevention advocate Samantha Bruers says, she believes that by getting more people to talk about their feelings, it will help with getting through the process of losing someone by suicide, and also reduce the number of deaths by suicide in state by the year 2025.
"Share your feelings talk about it, be the friend, ask the question, seize that moment so that you can help your individual friend, family member, and acquaintance," explained Gullickson.
If you feel that you are alone when it comes to suicide, call the national suicide number at 1- 800- 273- 8255. If you are a veteran press extension #1.
The American Foundation of Suicide Prevention is always seeking donation and volunteers to help with providing resources to help areas affected by suicide deaths.
Links are attached to this story!