As ND contemplates sports betting, addiction counselors warn against going all in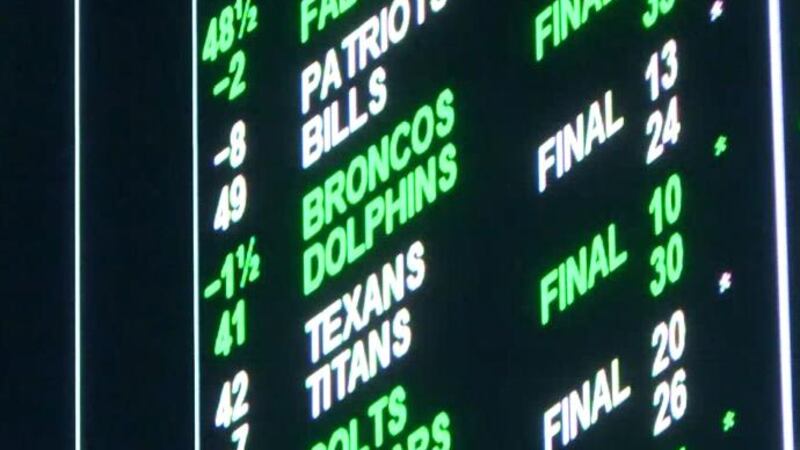 Published: May. 18, 2018 at 9:35 PM CDT
About 18 states are looking at sports betting legislation after the Supreme Court overturned a ban on Monday. If North Dakota wants to get in on the action, the Legislature will need to make changes.
If the state wants sports betting, it will need a constitutional change or add sports betting under the definition of charitable gaming. But there's more to the issue than a statutory switch:
- From 2015 to 2017, the state raised 6 point 5 million dollars in tax revenue from charitable gaming.
- A 2017 study by Oxford University in the U-K shows sports gambling could add more than TWO HUNDRED THOUSAND jobs across the U-S
- With this expansion comes the risk of increased gambling addictions.
- A study by the North Dakota department of human services found that 4 percent of North Dakotans exhibit signs of problematic gambling behavior.
- Gambler ND, a state funded program says they won't be able to handle an increased load.
As states think about expanding sports betting, Lisa Vig with Gambler North Dakota says the state can't afford to go all in on the issue without adding more resources to treat addiction.
"There's no way three counselors can serve every individual who is struggling with this, so there are lots of people who are going without an opportunity for help," said Vig.
The program's counselors see 125 to 150 people a year. Vig says there's hundreds of people not getting treatment because there isn't enough awareness of where to get help, something that would have to change with the laws.
"There would also be an immediate recognition that portions of the profit or the revenue must also be dedicated to help fund treatment and prevention efforts," said Vig.
Some efforts already exist in the state. We contacted the legislatures legal counsel. They told us legislators have inquired about sports betting, but they couldn't tell us who because of attorney-client privilege.