App similar to Craigslist raising some safety concerns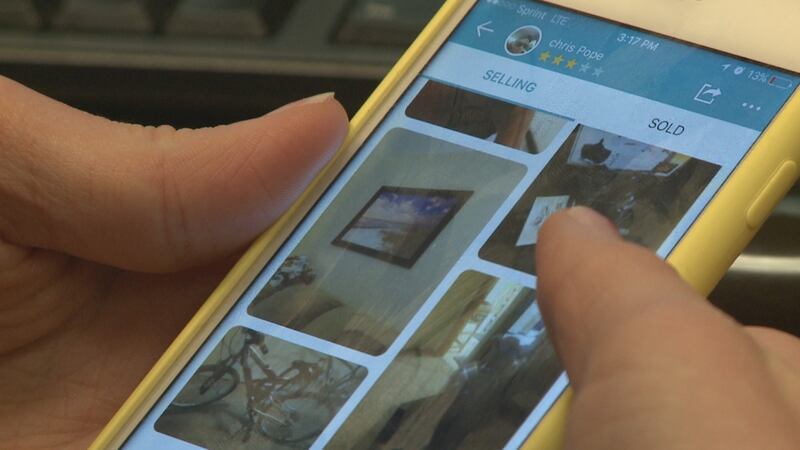 Published: Feb. 17, 2017 at 8:19 PM CST
An app that's similar to craigslist is drawing some negative attention after it played a role multiple robberies. 'LetGo' is an app advertised as an easy way to buy and sell used stuff.
However, Saint Paul Police are looking for an 18-year-old man they believe used the app to rob two women at gunpoint. A similar situation happened in Virginia Beach. This time, a man is accused of robbing three women, and punching one of them.
Chris Pope from Fargo uses the app to sell things around his house. "A deep fryer, some kitchen utensils, a couch, an entertainment center," he says. "We had to get rid of a lot of older stuff that we didn't use anymore that was in the closet."
The app lets you post a picture, describe what you're selling, and then chat with people in the area to meet up.
Pope knows there's always a chance of danger, but says this app is safer in some ways than Craigslist. "You have to be verified by your Facebook profile, or your google account, so it's not just some random email that you just made up."
A few years ago Pope was scammed out of a phone, since then he always brings a friend, and has a plan. "There's a lot of instances where people want to take advantage of you, want to rob, or even hurt you." He says to watch out for red flags. "Never invite them to your house, if it's an apartment getting rid of a couch or something, bring it downstairs, don't corner yourself in one small space."
One concern about "LetGo" is that you can see where the buyer or seller is located, sometimes down to the street. To conceal your location a little, you can choose approximate, instead of exact.
Others take issue with the app, under the review section one user warns it's dangerous, and another saying it's creepy. That user explains how there are a lot of fake accounts.
The company that created the app encourages users to play it safe. On their website they have a list of tips, and there's also a feature where you report people, or block them is something is wrong.
If you're trying to buy or sell something with a person you met online, and want play it safe, you can always meet at the Fargo police station on 25th and 13th. There is an internet purchase exchange location where there are cameras watching.