An early uptick in tick bites? DNR says it's possible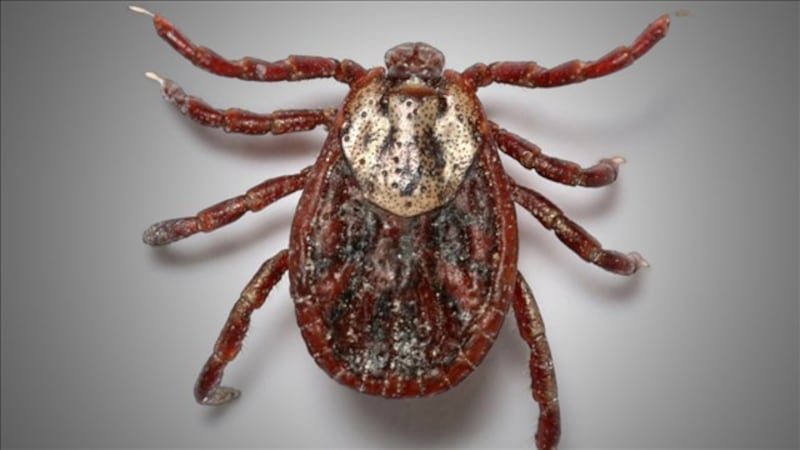 Published: Apr. 10, 2017 at 5:07 PM CDT
Itching to get outdoors? Be aware of pests looking to get on you. A nonprofit "pest organization" says the warmer weather means summer pests, think ticks and mosquitoes, are going to be out earlier. And according to the MN Department of Health, seven counties in the Valley are at high risk.
"We like to go hiking, we like to explore," said Andrew Olson of Glyndon.
Andrew Olson says as soon as the state parks allow it, he and his family are ready to pitch their tent and camp. But has there been an uptick in ticks this season?
"Ticks come out as soon as that snow starts to melt and it is fairly dry in Becker and Norman County," said Rob Baden, DNR Detroit Lakes Area Wildlife Supervisor.
Ticks live in a habitat with high grass, wooded or brush areas, a DNR spokesperson saying if you end up with a tick stuck on you, try not to freak out.
"Don't panic yet, only a small percentage of ticks carry diseases. Just because you are bit by a tick doesn't mean you will contract a disease," said Baden. "The main thing is most of them take for that tick to be attached for quite a long time, at least 24 hours so you have some time."
Deer and wood ticks are most commonly found in Minnesota and can carry Lyme disease as well as two other diseases. But the Lone Star tick is spreading and can cause a person to have a red meat allergy known as Alpha-Gal.
"Our range maps don't say we have this Lone Star tick here but yet we have had cases in Duluth, Thief River Falls I think had some and Bemidji did also," said Baden.
"Lone star tick has not been seen up here in a great amount, I think there is some research going on but not locally yet," said Dr. Chris Cleveland with Sanford Health.
Dr. Chris Cleveland says he has diagnosed a few cases of the red meat allergy, with some patients saying they had a tick bite near symptoms starting.
"We have not diagnosed this very often, it's a rare disorder," Cleveland said.
"It does worry me a little bit, but I do take precautions and check my kids after we've been in the woods," explained Andrew Olson.
Olson says despite fears he won't let the pests ruin his time outdoors.
The DNR says they wouldn't be surprised to see mosquitoes popping up in the next few weeks.
Click the links for more information.