Advocates confident voters will decide on legalizing marijuana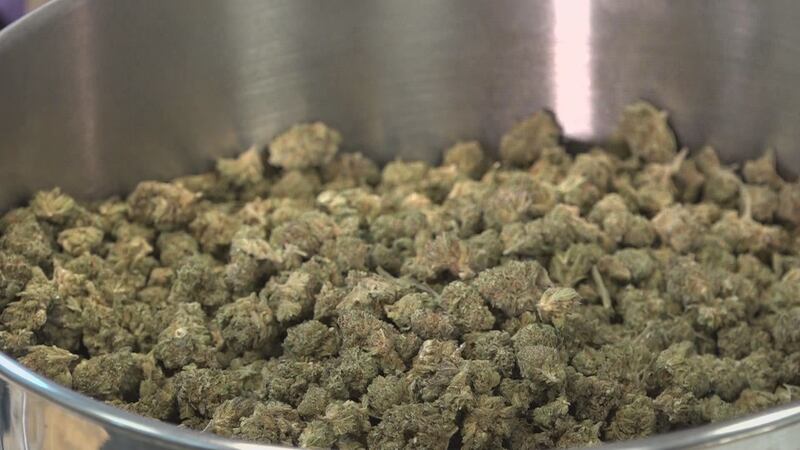 Published: Dec. 6, 2017 at 5:49 PM CST
The effort to add North Dakota to the list of states with legal recreational marijuana is underway.
"It's time to get this done," said Dave Owen, the University of North Dakota student that's trying to get legal pot on the ballot next election. "We're saying that this is no longer something that we as a society view to be particularly detrimental."
He's tried this before and says they've learned from failed attempts.
"Some people like to sit outside of bars at two in the morning and get signatures, well, they're not particularly useful to anybody because drunk people tend not to have very good hand writing," Owen said.
They'll need more than 13 thousand signatures, that's where they fell short last time. But, Owen says they're more organized and voters will get the final say. He also says North Dakota should consider the economics.
"And I go to these small towns, I have family in Hillsboro, like I said. I see that they're struggling, I see the problems that they have. I see the fact that they can't even afford to plow their roads," Owen said.
According to Fortune, the marijuana industry is growing faster than expected. This year around $10 billion taxable dollars spent on legal pot.
"The government that governs least does best for society. I want, ideally, marijuana to be treated like corn," Owen said.
The proposal would make marijuana similar to alcohol. You would have to be 21 to purchase or use it.
It also expunges previous illegal marijuana offenses. That would seal records anything that would be legal under the new proposal.
The North Dakota Secretary of State's Office is reviewing the petition before the signature stage begins.
Owen wanting voters to decide what's right for North Dakota in November.