300-yard golf range planned for Timber Creek area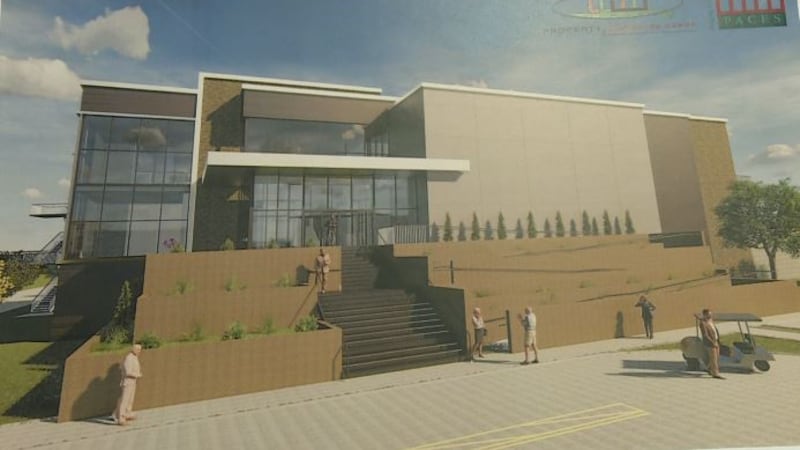 Published: Nov. 1, 2019 at 6:24 PM CDT
Where the city of Fargo once talked about putting an outlet mall, is now set to be a large golfing range.
The facility, in the northeast quadrant of I-29 and 52nd Ave. S., will be a subsidiary of TopGolf, offering a video game-like experience with a 300-yard range, as well as a bar and grill.
"We're really excited for it. I think Fargo really needs something like this," Tyler Brandt of Property Resource Group said.
The facility doesn't have a name yet, but the 50,000 sq. ft., three-story golf range is promised to bring a new kind of fun.
"If you've watched the PGA and you see the pro hit the golf ball, it shows you exactly where it's going to go, that's what this technology is," Brandt said.
Brandt says the Toptracer technology uses high-speed cameras to giving golfers an instant track on the ball they hit.
However, Brandt says this isn't just for the pros and golf junkies.
"That's what's so unique about it, is it brings everyone into the fold of being able to play golf and try it out. Versus going out and spending four hours and being frustrated on a tee box. You get the feel of it without getting the pressure of it," Brandt said.
Brandt says there will be 60 hitting bays in the facility that will be open year round. However, for those extra cold days it might not be ideal, as the building only changes the temp by about 30 degrees.
"If it's 30 below you're probably not going to want to go out there and play golf," he said.
As for concerns about extra traffic and noise for neighbors in the area, Brandt says he doesn't see the facility causing any problems.
"You hear a swing of a golf club, but there's not loud music or anything. Everyone has their own TVs, so one group's watching the football game, one group is watching something completely different," Brandt said.
Brandt added they're currently building new roads in the area to have better traffic circulation by the time the mega golf range is built.
"We don't see people cutting through the neighborhoods to access this. We'll have two access points that will make much more sense for them to use versus going anywhere else," he said.
Brandt also says the facility will have banquet rooms and a rooftop patio, and they're looking at possibly adding an arcade or pool tables inside, as well.
The facility has a projected tee time of early 2021.