Sports Reporter
SIOUX FALLS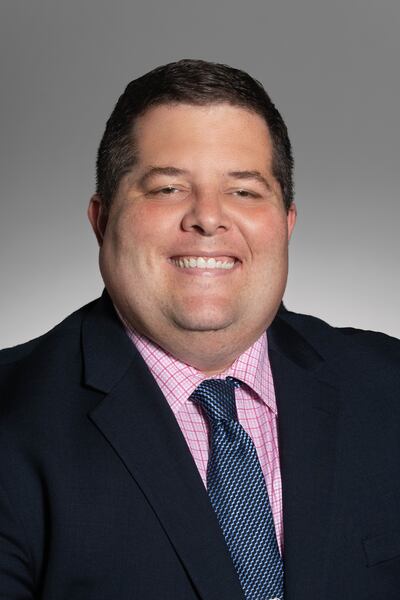 Growing up, Zach wanted to be a pass-rushing defensive lineman, 40-homerun clean-up hitter, and All-Star power forward.
"When it became clear I was never going to be taller than five-foot-nothing, I decided I'd have a better chance to make a living talking sports than playing them."
So after annoying his parents with play-by-play during video games and doing the sports reports during his high school broadcasts in between the lunch announcements (ratings got a boost when it was pizza day), Zach eventually went to THE Colorado State University where he got a bachelor in technical journalism. He got his first job in Fargo where he was first introduced to some of South Dakota's teams and even covered the first Summit League Tournament in Sioux Falls. The introduction to winters of -45 temperatures wasn't as enjoyable though and, after stops in Missoula and Des Moines, Zach found his way to the better Dakota in 2013 as a weekend sports anchor at KDLT. Along the way, he's done award-winning work and covered a variety of events from NFL/MLB playoffs to NCAA Tournaments to a game of donkey basketball (yes that's a thing), all while having a blast.
"Every day in this gig is unpredictable, new, and exciting. I'm blessed to do something I have a passion for, and I get to entertain, inform and make someone else's day a bit more fun when they tune in."
A native Iowan who moved to Colorado as a kid, Zach is a diehard Kansas City Chiefs and Colorado Rockies & Avalanche fan. Go figure. In 2016 he married his wife Senia and adopted their dog Emma, AKA The Sports Puppy, who picks winners during the high school football season for treats. He enjoys spending time with his family, exploring Sioux Falls & South Dakota, and randomly startling co-workers when he yells in joy (or anger) while watching his favorite teams.
Zach loves talking sports, meeting new faces, and hearing stories, so contact drop him a line or just say hello when you see him out and about!