Digital Content Producer
Tallahassee, FL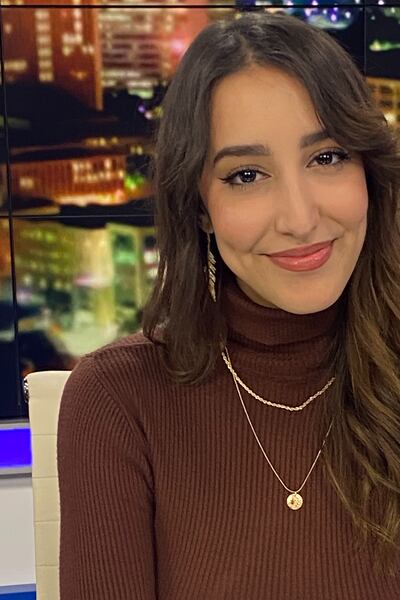 Raghad joined the WCTV family in 2022 as a Digital Content Producer. She is beyond excited to expand her knowledge in the newsroom, gain hands-on experience, and serve her community.
She is currently a Florida State University student pursuing a Bachelor's Degree in Media/Communication Studies and minoring in Film and English Studies, graduated in the Fall of 2022. She worked and still works on features for FSU as a reporter and producer and volunteers for the Seminole Production team as well. She loves the opportunities the university has to offer!
Raghad enjoys sketching/designing, traveling, and exploring new cultures. She is always up for new challenges, adventures, and making new friends along her way.
Education
Florida State University, Media/Communication Studies, Fall 2022
Awards
Garnet and Gold Honor Society
Phi Sigma Theta Honor Society
Golden Key Honor Society
Lamba Pi Eta Honor Society
Arabic Honor Society