Minnesota invests $5 million in food banks ahead of holidays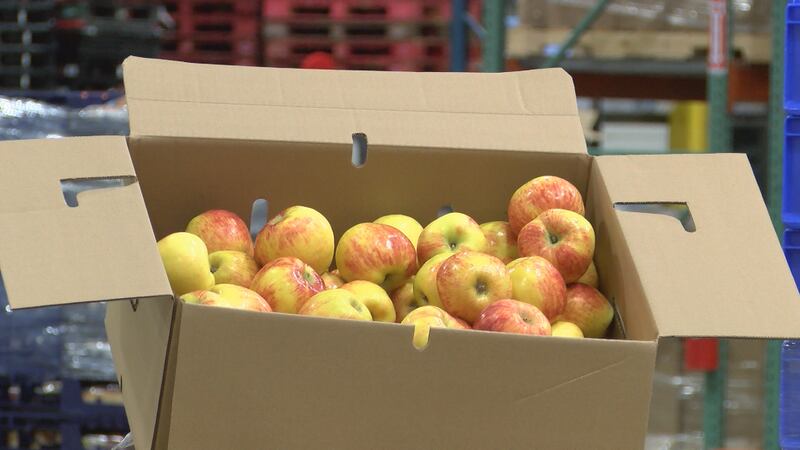 Published: Nov. 20, 2023 at 7:35 PM CST
ST. PAUL, Minn. (GRAY) – Lieutenant Governor Peggy Flangan announced Monday that $5 million dollars in ARPA funds would be distributed to seven regional food banks in Minnesota.
Minnesota has a growing food insecurity need. According to Commissioner of Human Services Jodi Harpstead, the state will surpass a total of 7-million food shelf visits by the end of this year, a new state record.
"Households made 5.5-million visits to Minnesota food shelves in 2022. It's anticipated the total number for 23 will be closer to 7-million," said Harpstead.
Harpstead attributes the rise ion visits, in part, to rising costs of goods and the elimination of aid measures.
"More Minnesotans are facing food insecurity due to the rising costs of groceries loss of federal safety net programs and Pandemic relief," she said.
As the holidays approach, Second Harvest Heartland, which serves the metro and other parts of Minnesota, says it's expecting to see 2-million more visits to its food shelves this year than last.
"We can't afford to be patient because the surge in need proves that we have to work differently," said Second Harvest Heartland's CEO Allison O'Toole.
Flanagan explained the new investment is meant to address rising demand just ahead of the holidays.
"[For] these food shelves, funds can be used to purchase the most in-demand foods for families like milk and eggs, meat and produce," said Flanagan
Flanagan believes the funding will make a noticeable difference in every corner of the state.
"This is a powerful life-changing work and we cannot take keeping people's bellies full for granted," she said.
Copyright 2023 KTTC. All rights reserved.