NDSCS launching new Fire Science program to help fill need across ND fire departments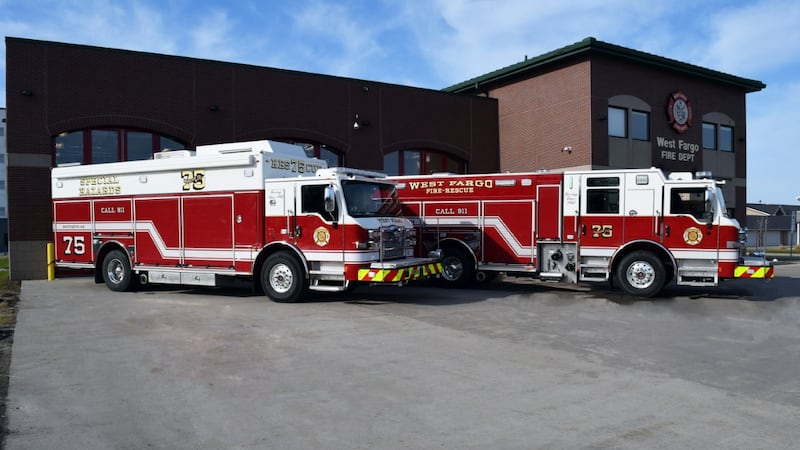 Published: Nov. 16, 2023 at 11:30 AM CST
WAHPETON, N.D. (Valley News Live) - A new program to bring people into the field of firefighting is going through the approval process within the North Dakota University System (NDUS).
The North Dakota State College of Science (NDSCS) is proposing a new A.A.S. in Fire Science program. According to the proposal, the Fire Science program will educate students for a career in fire service and individuals employed in the fire rescue field.
It's for both people who want to join the field of firefighters, and for current firefighters looking to enhance their expertise.
"A combination of Fire Science and general education prepares graduates for advanced career opportunities and professional development. It will focus on technical skills to develop educational experiences in fire protection and firefighter safety. This Fire Science degree includes training for state and national certification," the proposal to the State Board of Higher Education states.
According to NDSCS, data shows that firefighting is a high-demand occupation in the region and across North Dakota. The need for a local degree option came from discussions with regional fire chiefs and the North Dakota State Firefighter Association.
Cities such as Fargo, West Fargo, and Moorhead have already expressed interest in the program and arrangements are being made to enroll students from North Dakota, Minnesota, and South Dakota.
"The Chief officers recognized that the only opportunities for career advancement came from schools offering classes online for much higher tuition rates. The professional fire departments expressed that the potential partnerships with NDSCS to conduct academies on their location for college credit would greatly benefit firefighters looking to advance their skills and impact firefighters' ability to seek career progression," the proposal states.
The State Board of Higher Education Academic and Student Affairs Committee gave it's approval on November 15. The program has one more step to go through before full approval.
The program will be taught in various locations, including regional fire stations and the North Dakota Fire Association training center. Future academies are planned at the NDSCS campuses in Wahpeton and Fargo.
NDSCS says the Fire Science program is estimated to cost $10,835 for a student without any prior college credits or firefighter credentials. Tuition revenue and new fees will be used to fund the two-year degree program.
For more information about the Fire Science program, visit NDSCS's website.
Copyright 2023 KVLY. All rights reserved.