Judge denies temporary restraining order in trans-health case lawsuit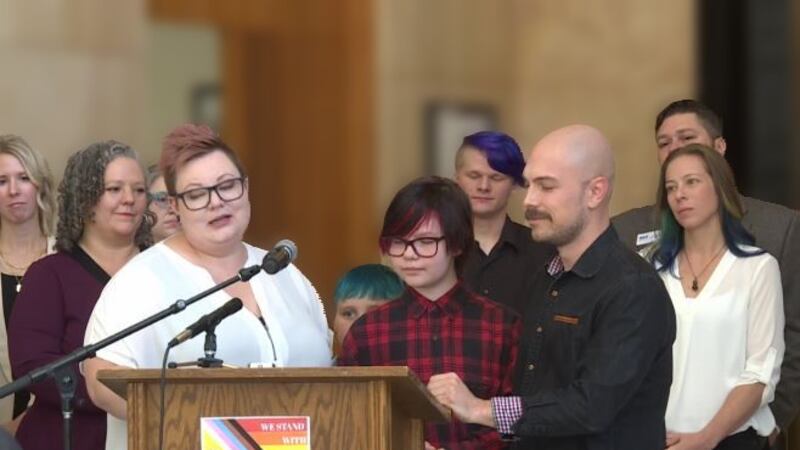 Published: Nov. 14, 2023 at 3:53 PM CST
BISMARCK, N.D. (KFYR) - South Central District Judge Jackson Lofgren has denied a temporary restraining order that would stop the North Dakota law that bans gender-affirming care to transgender minors.
Last week, lawyers argued whether to stop the law while the case plays out in trial.
In his order, Judge Lofgren says the point of the order is to maintain the status quo, which "at this time is to continue enforcement" of the law.
He says the plaintiffs have not met all of the elements needed to grant the order.
The judge further says the plaintiffs weakened their argument by waiting too long to file. The law became effective in April and the complaint wasn't filed until September.
Additionally, he says the North Dakota Supreme Court does not recognize transgender people as a protected class.
Lawyers will meet again in January to argue whether or not a temporary injunction on the law will be granted.
Previous Coverage:
Copyright 2023 KFYR. All rights reserved.