Grand Forks Central looking to cap off Cinderella run in the Dakota Bowl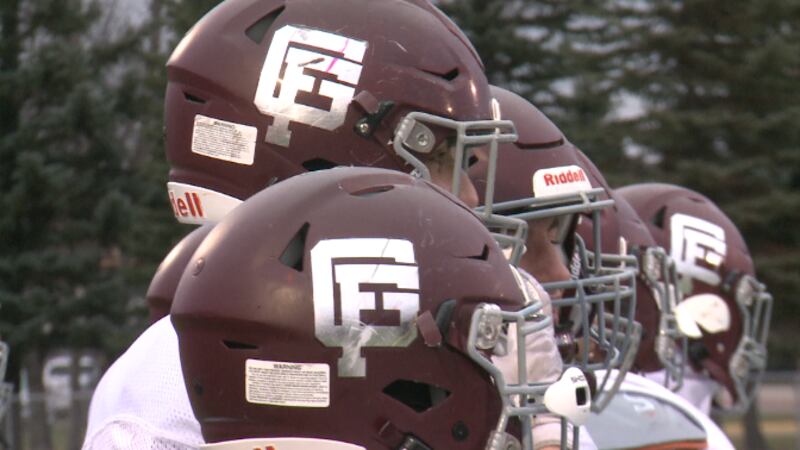 Published: Nov. 9, 2023 at 6:41 PM CST
GRAND FORKS, N.D. (Valley News Live) - It's been a long 18 years for the Grand Forks Central Knights.
"We've all been playing football with each other since fourth grade, and just dreaming of being in a state championship, and now that it's actually here," tight end Tray Kuntz said, "It's unbelievable."
The seven-seeded Knight football team took down the two-seeded Fargo South Bruins and defending state champion Jamestown Blue Jays to advance to their first state title berth since 2005, a tall task for anyone, much more a group that started this season 1-3.
"To watch them improve week after week has been something that's special, but those are the type of teams that kinda can sneak in like we have, those teams that improve every week," second-year head coach Jake Shauer said. "So when you do end up playing teams a second time, they don't really know what to expect."
GFC's final mountain to climb for the title is its most daunting yet: the 11-0 Fargo North Spartans whose last loss was a full year ago back in the Fargodome for the 2022 crown. Central's message to stopping the runaway train of the top-scoring Spartan offense is simple.
"We're gonna have to stop Haugo, I mean, he's an excellent running back," wide receiver and strong safety Tyler Whalen said. "And stop him, play sound defensively, and if we just keep our offense rolling, we'll be just fine."
"I think we just gotta approach it the same way we always do: just play our game," Kuntz said. "Don't change up anything that we don't need to, and we'll just give it to them."
Kickoff for these two programs' first-ever Dakotabowl meeting is set for just before 3:00 tomorrow afternoon.
"We're not gonna be scared of anyone, we know they're a very good football team, they're probably the best team we've played this year, but at the same time, we're not going to back down, and that's what got us here."
This is the fourth Dakota Bowl appearance for both of these teams. Each of them have a 1-2 record in state title games.
Copyright 2023 KVLY. All rights reserved.