Hoeven to DHS Secretary: Illegal crossings include a record number of people from the terror watch list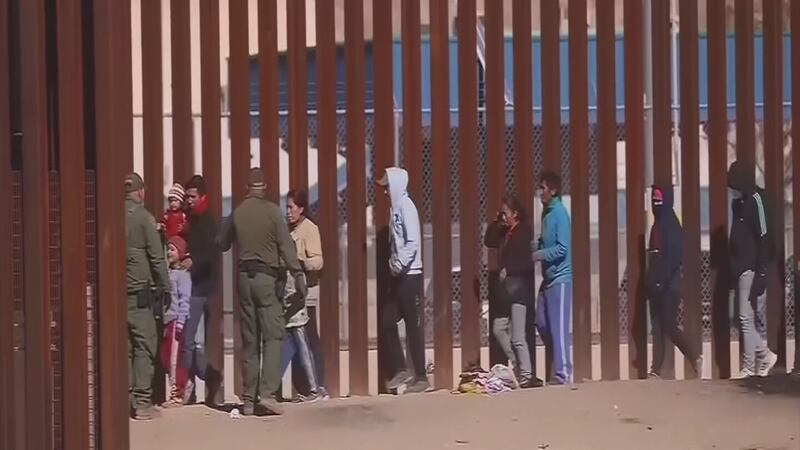 Published: Nov. 8, 2023 at 1:46 PM CST
WASHINGTON (Valley News Live) - At a hearing of the Senate Appropriations Committee Wednesday, Senator John Hoeven pressed Department of Homeland Security (DHS) Secretary Alejandro Mayorkas to take real steps to secure the nation's borders, enforce our immigration laws and provide metrics showing that illegal crossings are being stopped. In September, U.S. Customs and Border Protection (CBP) encountered a monthly record of nearly 270,000 individuals attempting to enter the U.S. illegally, bringing the total illegal crossings for Fiscal Year (FY) 2023 to almost 2.5 million, a record high. On top of this, DHS reports that 600,000 individuals crossed illegally into the U.S. without being apprehended in FY2023.
Hoeven stressed the national security risk to the American people resulting from these illegal crossings, which have included a record number of individuals from the terror watch list and people from more than 100 countries. Accordingly, the senator called on Mayorkas to respond to Congressional requests for data showing the number of individuals who crossed illegally and still remain in the U.S. Hoeven and his colleagues have repeatedly requested this information, which the Biden administration has failed to provide.
This aligns with legislation Hoeven recently introduced with Senator John Cornyn requiring DHS to accurately report how it is handling migrants encountered at the border, including a full accounting of the number of migrants being released into the U.S.
He's also calling on Mayorkas to include enforceable provisions and targeted metrics in the supplemental funding request that will actually reduce illegal crossings and not incentivize further illegal immigration.
"We are facing historic levels of illegal immigration into the U.S., all while we see increased violence and terrorism in the world, but the Biden administration and Secretary Mayorkas won't even acknowledge that this is a national security risk," said Hoeven. "Border security is national security, and as we work to address our security interests abroad, we need to also make sure we are securing the homeland. That means the Biden administration needs to put in place real solutions to stop illegal crossings, be transparent with the American public about how many people are here illegally and provide metrics showing that progress is being made."
The hearing comes as the latest in Hoeven's efforts to stop this crisis and combat cartels from trafficking people and drugs into the U.S. To this end, Hoeven is pressing the Biden administration to:
Reinstate the Migrant Protection Protocols (MPP) or Remain in Mexico Policy, which required people seeking asylum at the southern border to wait in Mexico while their case was adjudicated.
Strictly Enforce the Safe Third Country Agreements requiring that those coming from El Salvador, Honduras and Guatemala seek asylum there first, otherwise be returned to await the outcome of their claims.
Complete construction of the border wall at the nation's southern border and put in place the technology, infrastructure and personnel needed to secure the border, utilizing funding Congress has already appropriated.
Copyright 2023 KVLY. All rights reserved.