Bison teams announce early signing day classes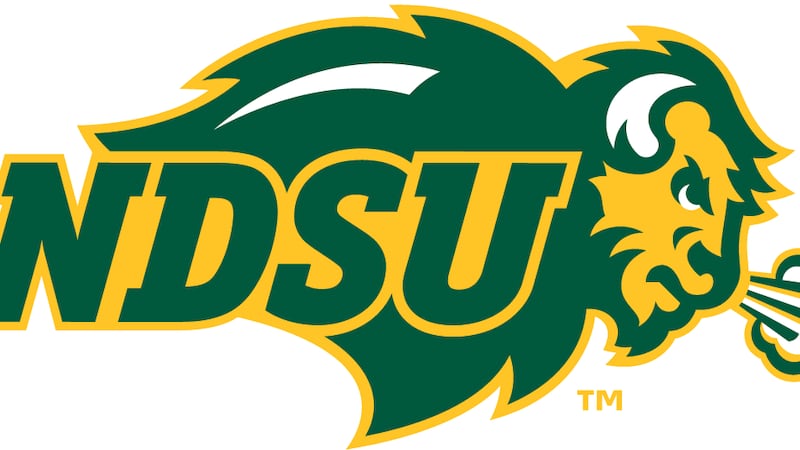 Published: Nov. 8, 2023 at 3:28 PM CST
FARGO, N.D. (Valley News Live) - November 8th marks the early signing day for college sports besides football, and our Bison teams announced their incoming recruits.
Men's Basketball announced three new signees, headlined by Lincoln Nebraska's Treyson Anderson.
The 6′10″ forward averaged 14.7 points, 10.3 rebounds, and 1.9 blocks per game with Pius X Catholic School his junior year.
Joining him will be Plattsburg, Missouri Guard Isaia Howard, and Minnetonka guard Andy Stefonowicz.
The women's team is bringing in two new players, both from Minnesota.
Claire Stern, a guard out of Maple Grove, and Marisa Frost, a four-year letterwinner from Centennial High School will join the Bison next season.
Bison volleyball tied for the largest class with five new recruits. Layla Haritatos, Rhiannon Robertson, Emily Bruss, Maddy Dombeck and Tanith Roush will join the Bison I in the fall of 2024.
Soccer also announced five new recruits, Reese Berge, Milla Klostermann, Avery Olmstead, Emerson Perrin and Morgan Russman.
Perrin is the reigning Gatorade player of the year for soccer in North Dakota, being named a three time all-state player in Minot.
The Bison Softball team had three players sign today, including Jessica Delatorre out of Pleasant Hill, California, Honolulu, Hawaii's Amai Hanta, and Lileigh Nieto from Billings Montana.
And last but certainly not least, the women's golf team added three new members, including a couple of familiar names.
Avery Bartels has won 43 out of the 50 tournaments she competed in with Kindred High School, and is now set to join the Bison in 2024.
Joining her will be Mandan's Anna Huettl, a four time All-State selection who medaled in 14 out of 20 Class A events in 2022 and 2023.
And rounding out the class for Bison Golf will be Lily Vincelli, a 4AAA Section Champion out of Rosemount, Minnesota.
Copyright 2023 KVLY. All rights reserved.