MN safety leaders address shift from volunteer to paid fire departments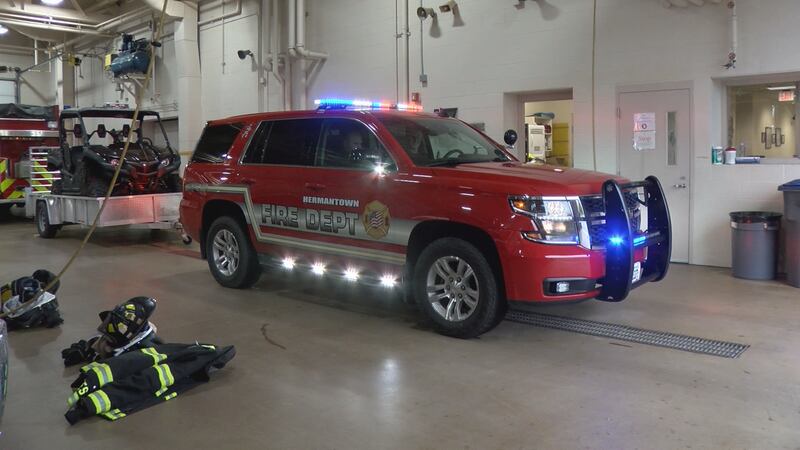 Published: Oct. 19, 2023 at 5:16 PM CDT
DULUTH, MN. (Northern News Now) - Leaders with fire departments from across Minnesota are gathering at the DECC this week for the Minnesota State Fire Chiefs Annual Conference.
In addition to equipment demonstrations and workshops, the event allows public safety leaders to discuss issues impacting the field.
That includes a problem affecting a local fire department in the Northland.
For more than 70 years, volunteer firefighters saved lives in Hermantown.
"They actually took mortgages out on their own homes to buy the first fire apparatus for the city," Hermantown Fire Chief Zach Graves said.
According to Graves, as Hermantown has grown, so has its need for full-time firefighters.
For information on Graves' hiring as chief, click here.
"We're on pace right now to break 1,300 calls for 20 people. We just couldn't keep up. So working with the city, we found a new model," Graves said.
That new model is turning the volunteer fire department into a paid employer, with two full-time workers and several paid firefighters on call.
Hermantown is not alone. Public safety leaders at the Minnesota Fire Chiefs Annual Conference said it's a growing trend.
"There's a huge shift in Minnesota from paid-on-call departments to combination departments where you still may have some on call, but adding career firefighters," said Wayne Kewitsch, Executive Director of MnFire.
MnFire helps connect firefighters with health and wellness resources.
However, with more departments now offering compensation, retaining workers can be difficult for those who already pay.
According to Duluth's Fire Chief Shawn Krizaj, as smaller departments shift from volunteer to pay, they can often allow firefighters to move up to senior positions quickly.
"We've lost several firefighters in Duluth to departments primarily in the Twin Cities area," Krizaj said.
"We're trying to recruit more people into the field, there's a little bit of a shortage of firefighters right now, " Krizaj said.
Krizaj said some of his current firefighters started at small volunteer departments.
According to city leaders, many of the current volunteer firefighters in Hermantown will become the first members of the new Hermantown Fire Department starting on January 1.
The volunteer department will be disbanded at the end of the year.
Click here to download the Northern News Now app or our Northern News Now First Alert weather app.
Copyright 2023 Northern News Now. All rights reserved.