Former sugar beet farmers harvest new crops following sugar plant shutdown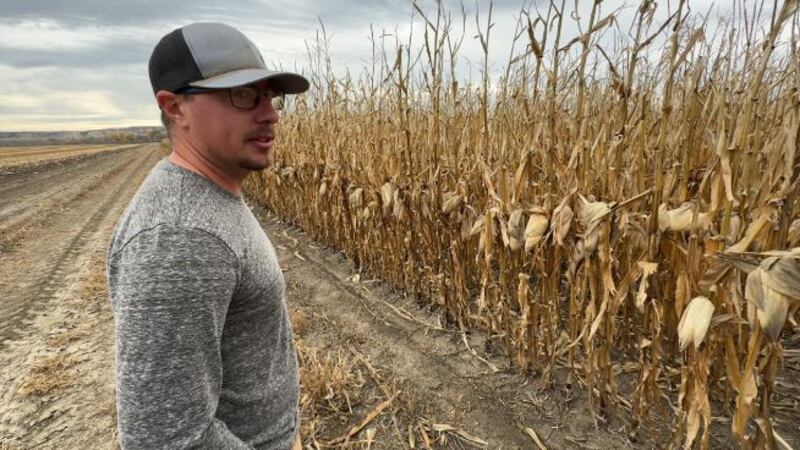 Published: Oct. 18, 2023 at 2:25 PM CDT
FAIRVIEW, M.T. (KUMV) - Farmers in northwest North Dakota and northeast Montana are finishing up their harvest for the year. For some in the region, it was a new experience because they had to work with different crops than they are used to.
The fields in McKenzie and Richland counties look a lot different this year. What used to be full of sugar beets are now stocked with soybeans and corn due to the closure of the Sidney Sugars plant.
Adam Cayko and his family have been beet farmers since the 1930s.
"My grandpa moved up here to farm sugar beets. That's pretty much what our whole farm had been predicated on," said Cayko.
This was the first year Cayko grew soybeans and corn, which isn't a seamless transition. Not all the same equipment they used for beets can be used, and some modifications had to be made.
"Those two crops require a different plant population per acre, so getting new seed plates ordered and getting them here on time in the spring, as well as getting the planter dialed in on the different crops and seeding populations so that we're not overseeding or underseeding for our fertilization. That was the biggest challenge, I would say," said Cayko.
Fortunately for the new growers in the region, good spring conditions led to a good harvest.
Sugar beet crops usually take several workers to harvest and transport. Cayko says this year was much simpler.
"It was a nice change of pace. We got done combining corn and we looked at each other like, 'I guess we're done for the year.' It was kind of anticlimactic," said Cayko.
Sidney Mayor Rick Norby says the area is doing okay since the plant's closure and was happy to see a majority of former workers find other jobs locally.
"Eastern Montana is a tough community. We do have a few new businesses [such as Dollar General and Les Schwab Tire] that are coming into town. We'll survive," said Norby.
Things are changing in the Sidney and Fairview region. Their popular crop is gone, but producers are adapting. Even with the differences, the Caykos and other former sugar beet farmers will continue to find ways to succeed as they have for generations.
Cayko says sugar beets had a higher price per acre, but cost more to harvest compared to this year's crops.
Copyright 2023 KFYR. All rights reserved.