Couple wins $1 million lottery prize thanks to craving tacos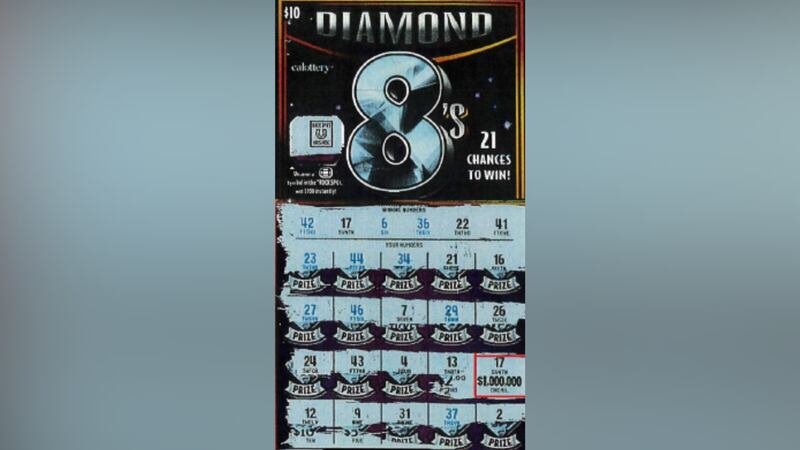 Published: Oct. 4, 2023 at 3:14 PM CDT
STANISLAUS COUNTY, Calif. (Gray News) - A couple in California can thank their craving for tacos for winning a million-dollar lottery jackpot.
According to the California Lottery, Tim Dynes and his wife recently wanted tacos after they returned from an overseas trip. So, they stopped at their favorite taco truck in Stanislaus County, about a 20-minute drive outside of Modesto.
Dynes told lottery officials that he usually goes to the gas station mini-mart across the street from the truck to buy a lottery scratch-off ticket, and this time was no different.
He purchased his ticket and while waiting for the tacos, Dynes scratched his Diamond 8′s scratcher that revealed the $1 million prize.
But he kept it a secret while continuing to wait for his taco order.
"Do you know how hard it was to keep a straight face? Nobody knew I won – not even my wife until I told her on the drive home," Dynes told the California Lottery.
Dynes said his previous lottery tickets gave him a few small payouts but nothing like this.
The owner of G's Food Mart will receive a $5,000 bonus for selling the lucky ticket to Dynes.
Copyright 2023 Gray Media Group, Inc. All rights reserved.