ND state parks gets new gear to make parks more accessible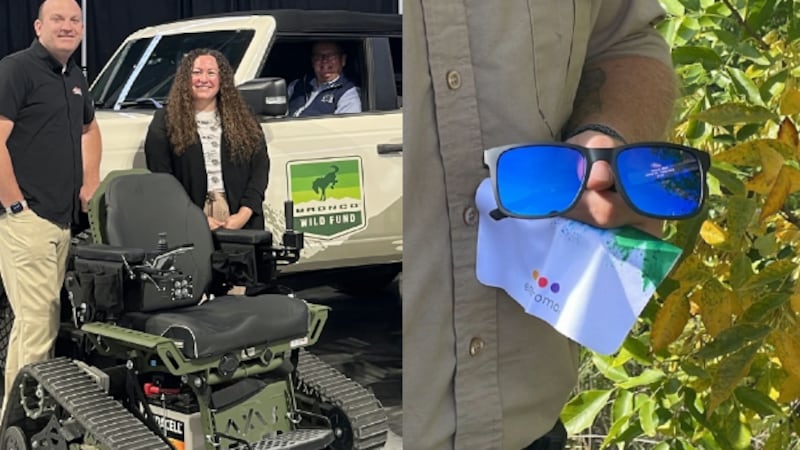 Published: Sep. 26, 2023 at 3:27 PM CDT
N.D. (Valley News Live) - The North Parks and Recreation Department (NDPRD) is announcing new equipment. They say it will help make the state parks more accessible and inclusive for people of all abilities.
NDPRD is the first park system in the nation to make all state parks color-blind accessible. This is done with special, color-blind glasses. Color blind visitors can borrow an EnChroma glasses kit starting Sept. 30. NDPRD says each park is getting one of these kits. Click here to learn more about them. Lewis and Clark State Park will be receiving two SeeCoast viewfinders, which will be installed by the summer of 2024. Officials say the glasses and viewfinders will help those with color blindness to see the state parks more fully. One in 12 men (8%) and one in 200 women (.5%) are color blind. The glasses and viewfinders are manufactured in a way to stimulate the brain's color processing center and enhance color vision. Officials say, they'll also be picking people to get their own pair of EnChroma glasses! (Dates and times will be announced soon.)
Another new addition are trackchairs. Lake Metigoshe State Park was selected as one of 18 nation-wide by Ford's Bronco Wild Foundation partnership with Action Trackchair to receive an Action Axis Trackchair. NDPRD says, these chairs help those with mobility impairments enjoy the parks. Lake Metigoshe's rugged terrain can make navigating the trails difficult. The chairs will be free to use. While trackchairs can't go over a boulder or a large log, they are built to tackle rugged terrain. Lake Sakakawea State Park has had a trackchair available since 2021. If you want to use one, get ahold of the parks.
The last new addition are adaptive kayak/canoe launches. NDPRD says, many of the parks have them. They provide a safe, accessible way for visitors to enter and exit small watercraft.
Copyright 2023 KVLY. All rights reserved.