Groundbreaking at Pipestem Dam for flood safety project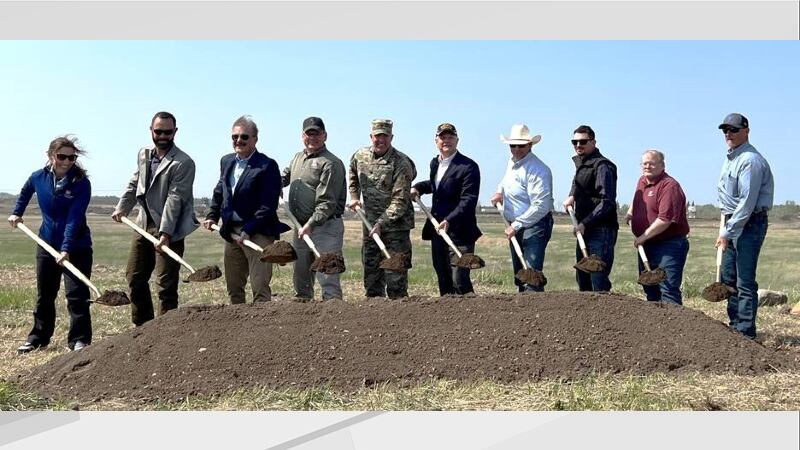 Published: May. 25, 2023 at 1:43 PM CDT
JAMESTOWN, N.D. (Valley News Live) - Ground was broken on Thursday for the Pipestem Dam safety modification project, which aims to prevent future erosion and ensure the integrity of the dam. The Pipestem Dam works in conjunction with the Jamestown Dam to serve the primary purpose of flood risk management for Jamestown.
Due to concerns that the highly erodible sands and gravel used in the spillway could lead to an uncontrolled release of water, the U.S. Army Corps of Engineers is modifying Pipestem Dam with reinforced and roller-compacted concrete features. These include a new crest control structure, spillway chute and stilling basin.
"The Pipestem Dam plays an important role in managing our water resources in the Jamestown area and protecting residents against the risk of flooding, while supporting access to recreation opportunities along the Pipestem Creek and Reservoir that are important to this region's quality of life," said Sen. John Hoeven. "Decades of erosion at this facility created a real risk of breach during times of high-water flows. As such, this project is a vital investment in the continued safety and well-being of homes and business throughout the area."
As a member of the Senate Energy and Water Development Appropriations Committee, Hoeven says he secured more than $170 million to support the project, and worked with the U.S. Army Corps of Engineers to fund the project in the Corps' fiscal years 2021 and 2022 work plans and keep the effort on schedule.
Copyright 2023 KVLY. All rights reserved.