Rolla leadership to hold special council meeting to address flurry of departures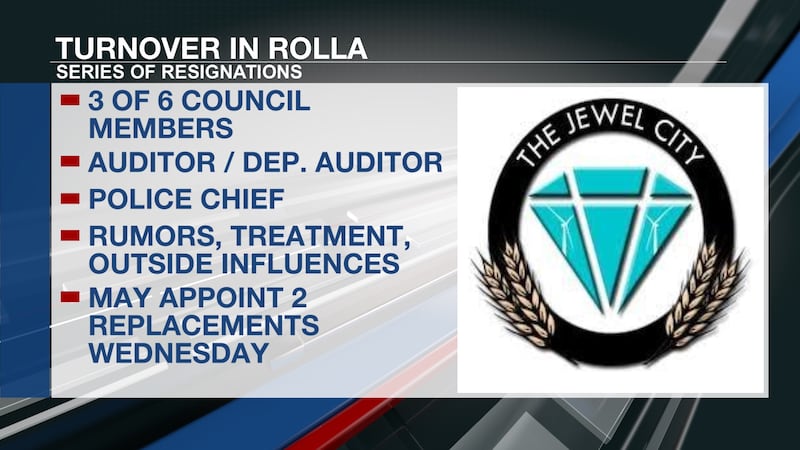 Published: May. 24, 2023 at 2:40 PM CDT
ROLLA, N.D. (KMOT) – UPDATE (5/24 at 8:30 p.m.): Rolla appoints pair of new faces to City Council
ORIGINAL STORY (5/24/23 at 2 p.m.): The Rolla City Council is holding a special meeting Wednesday to address a series of recent departures from city leadership.
Over the course of the past month, three of the six city council members — Paula Wilkie, Eleanor McCloud, and TJ Bergsrud — have resigned.
City Auditor Erica McDougall and Deputy Auditor Shelby Campbell also resigned, as well as Police Chief William Poitra.
In their resignation letters, some cited rumors or outside influences factoring into their decisions.
Rolla Mayor Kevin Juntunen said after Wilkie and McCloud resigned from the council, they gave it 15 days in case the public called for a special election.
With no request, they may look to appoint community members Wednesday to fill the two posts.
Juntunen said at a recent meeting he told citizens this is not a time for finger-pointing, but a time to come together.
"This is a point of time where we need to come together as a community and work through these types of things, and I believe we're going to be better for this in the long run," said Juntunen.
Juntunen said he believed Poitra's resignation didn't have to do with politics, but rather Poitra seeking a change of pace.
Poitra declined to interview but indicated issues with understaffing, working long shifts, and having little time for his personal life factored into the decision.
The department currently has two officers working 12-hour shifts, and they're assisted by the county. The city will begin to gather submissions for candidates for the police chief position.
Juntunen said they already have at least one candidate for the auditor post.
He said they need to wait the full 15 days before deciding how to replace TJ Bergsrud on the council.
Wednesday's meeting is at 5 p.m. at the council chambers.
Copyright 2023 KFYR. All rights reserved.