Popular Fargo band addresses deadly shooting at ND bar performance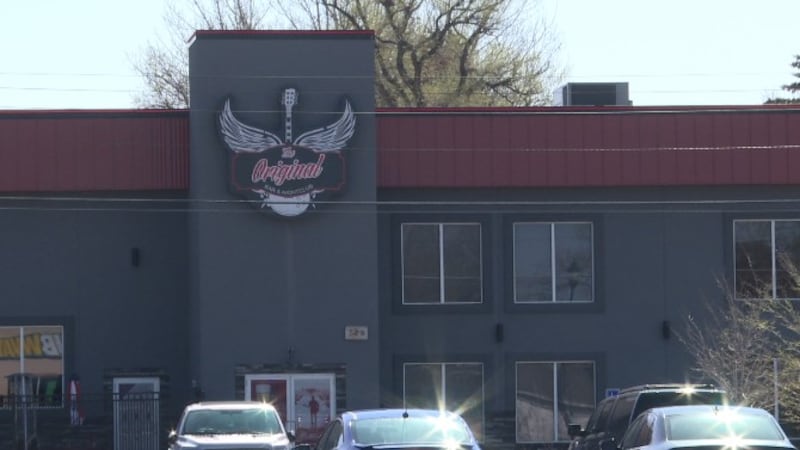 Published: May. 16, 2023 at 9:19 AM CDT
FARGO, N.D. (Valley News Live) - A well-known band in the Red River Valley is publicly addressing a deadly shooting that unfolded at one of its performances.
Tripwire was performing at The Original Bar and Nightclub in Minot on Saturday, May 13 into the early morning hours of Sunday, May 14.
The band posted on Facebook, saying while members were tearing down the set, they heard gunshots and then hid under the stage, behind the drum riser and outside. While the commotion was happening, the band says it tried to get more people to also hide under the stage.
"It all happened so fast," the band says in the Facebook post. "but we didn't feel there was any 'threat' after the initial action had gone down. The gun had hit the ground after the shots were fired."
Court documents reveal at 1:45 a.m. on Sunday, the suspect, 40-year-old Travis McDermott, got in an argument with the victim, pulled out a gun, and shot a man two times.
The victim is being identified as 32-year-old Greyson Sletto of Willow City. Sletto died from the gunshot wounds.
Recounting the night, the Facebook post by Tripwire says, "We didn't see any prior altercation either night at the club, and both nights were (at least up to that point) very successful for us and the bar."
After the shooting, the band says, "Even in the short moments before PD arrived, several patrons stepped up. Two or three attempted life saving efforts on the victim until law enforcement and first responders were on the scene, something that few would ever choose to do in such a desperate scenario. A few others knocked the weapon out of the shooter's hands and held him to the ground. Others held and consoled those that were with the victim, some also stayed close by and offered their information to the police rather than fleeing the scene. Just regular citizens out for a night at a club… that really stepped up and showed their true colors in this time of immediate and dire crisis."
McDermott was arrested by police and is charged with manslaughter and reckless endangerment. His bond was set at $500,000 and he's expected back in court on June 19.
"This was a tragedy," Tripwire says in its post. "It was something that we never expected to be a part of, though the level of surprise was not as high as we thought it would be. But if there's anything you can take away from a frightening night, let it be this…While the actions of one person changed so many lives forever, please do not stop living yours. Do not let this incident sour you on going out and watching live music. Don't let it keep you from this club, which has truly some of the best people in the industry working hard to make your nights enjoyable. Be thankful for first responders in all fields, as they go through events like this far more frequently than we ever will. Be kind to people you meet, as they may be the ones who risk their own safety to help others. And hug your loved ones tight when you can…"
The full Facebook post from Tripwire can be seen below.
Copyright 2023 KVLY. All rights reserved.