ND Legislature revives pronoun issue in trans bathroom bill after governor's veto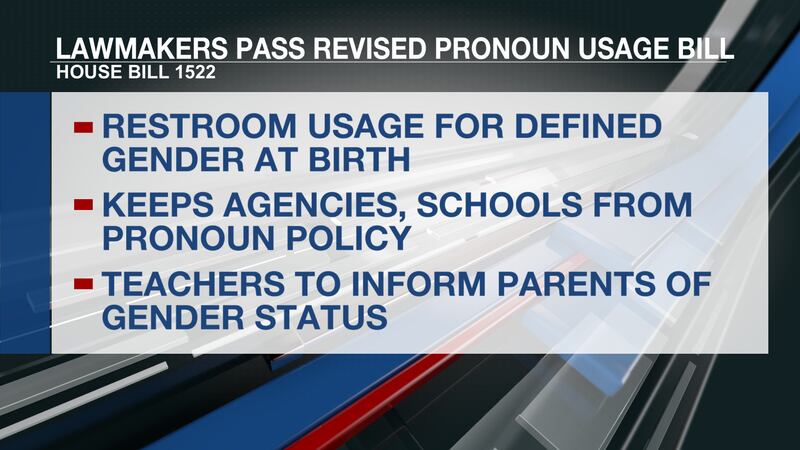 Published: Apr. 27, 2023 at 4:35 PM CDT
BISMARCK, N.D. (KFYR) - Last month, Governor Burgum vetoed a bill relating to personal pronoun usage. The Legislature failed to override that veto. But today, lawmakers passed a separate bill that included the language from the vetoed bill.
HB 1522 was originally a bill meant to prohibit students from using restrooms that don't coincide with their sex at birth. It still does that, but it would also bar state agencies and public schools from adopting a policy that would require people to use a person's preferred pronoun. It also requires teachers to tell parents about a student's transgender status. Next, it heads to the Governor's desk.
Copyright 2023 KFYR. All rights reserved.