MN Senate sends 'Democracy for the People Act' to the Governor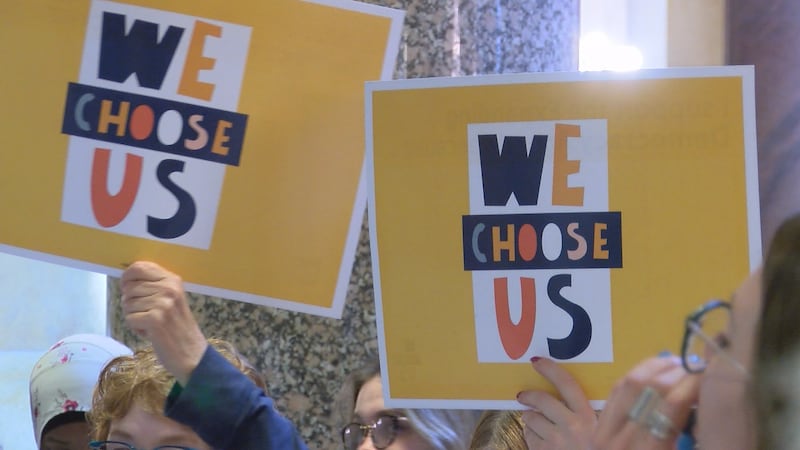 Published: Apr. 26, 2023 at 10:18 PM CDT
ST. PAUL, Minn. (GRAY) – In a late night vote of 34-33 the Minnesota Senate voted in favor of SF3, more commonly referred to as the "Democracy for the People Act." The bill overhauls several aspects of the voting process, and according to the DFL, makes it easier for every Minnesotan to cast a ballot.
"If there was a Mount Rushmore for electoral reform bills in the history of Minnesota going back beyond 1973, this would be on it," said Minnesota Secretary of State Steve Simon.
The bill, which now goes to Governor Walz to be signed into law, contains a litany of new provisions to expand access to voting.
"This bill, and this work really centers the voices of Minnesotans and puts Minnesotans at the center of our democracy, which is exactly as it should be," said Senator Liz Boldon (DFL - Rochester).
The Democracy for the People Act allows pre-registration for 16 and 17-year-olds, criminalizes voter intimidation and interference, and creates automatic voter registration for all Minnesotans who interact with government agencies. Proponents of the bill say automatic registration will have a wide reaching effect.
"It really is a powerful tool to register folks who are getting on the rolls for the first time… up to 400,000 is the number that we have heard," said Rep. Emma Greenman, (DFL - Minneapolis).
Many of those provisions are things Republicans have shown support for, but the bill also prohibits foreign-influenced corporations from spending in Minnesota elections.
"It's basically trying to go after any corporation and really a target for the Citizens United ruling at the state Supreme Court," said Sen. Mark Koran (R - North Branch), "[That benefits], practically 20 to one, Democrats versus Republicans. And they're comfortable with it, because they have spent millions of dollars layering their donations through those very same entities"
And DFLers see it as an opportunity for more transparency, saying it keeps Minnesotan elections exclusively a local interest and prevents 'dark money' from interfering in those elections.
"We want to make sure that you know who's spending money and in your elections," said Greenman.
Republicans tried with no success to amend several parts of the bill, including the ban on "dark money."
The bill text was the same in both the House and Senate and will head straight to Governor Tim Walz without need for a conference committee.
Copyright 2023 KTTC. All rights reserved.