MN House delays vote on legal weed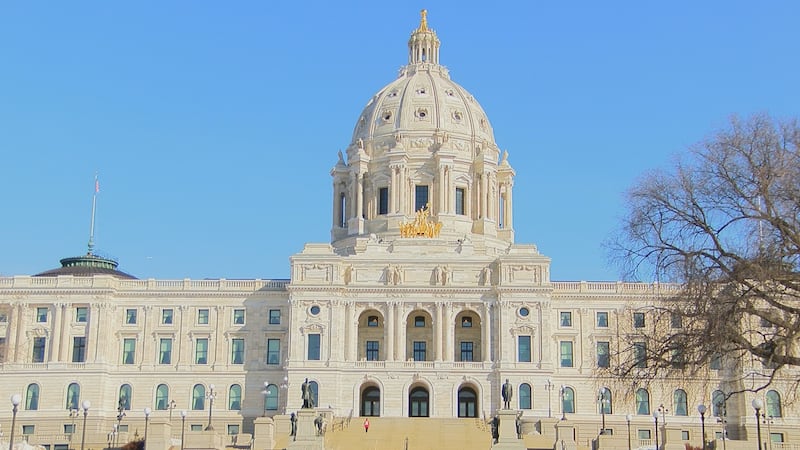 Published: Apr. 25, 2023 at 4:09 AM CDT
ST. PAUL, Minn. (Valley News Live) - The Minnesota House of Representatives is expected to continue the debate over legalized recreational marijuana on Tuesday, April 25.
The bill was first debated on the floor on Monday, April 24, but representatives ran up against a midnight deadline and had to convene for the night. The House is expected to convene and resume debate at 11 a.m.
The 200-page House Bill HF100 would appropriate $73.4 million in the 2024-2025 budget for the rolling out of the bill. HF100 says if passed, cannabis would be taxed eight percent on top of existing sales taxes for the local county/city. It's expected this would start to bring money into the state in 2026.
The Minnesota House of Representatives non-partisan bill informational page says the bill would do the following:
it would permit a person age 21 or older to:
possess up to 2 ounces of cannabis flower in a public place or 1.5 pounds in a person's residence;

possess or transport no more than 8 grams of adult-use cannabis concentrate;

possess or transport edible products infused with up to 800 milligrams of THC;

give away cannabis flower and cannabinoid products in an amount that is legal for a person to possess in public;

use cannabis flower and cannabinoid products in private areas; and

cultivate up to eight cannabis plants, of which four or fewer may be mature, flowering plants.
Many changes to state statutes, agencies
The bill would make significant changes in many parts of Minnesota law by:
creating more than a dozen types of licenses for growing, selling, transporting and testing cannabis;

creating an Office of Cannabis Management to regulate cannabis and take enforcement actions;

taxing cannabis retail sales at 8%, in addition to any already imposed local or state taxes;

creating and funding programs to combat cannabis abuse;

creating grants to assist individuals entering the legal cannabis market;

eliminating criminal penalties for cannabis possession; and

expunging the criminal records of people previously convicted of low-level cannabis offenses.
There would be several legal limits on marijuana use, and civil penalties for violating those limits.
Adults would be prohibited from using cannabis in state correctional facilities, operating a motor vehicle while under the influence of cannabis, giving cannabis to a person under the age of 21, or giving cannabis as a promotional gift.
Copyright 2023 KVLY. All rights reserved.