How to avoid contamination of private wells during spring flooding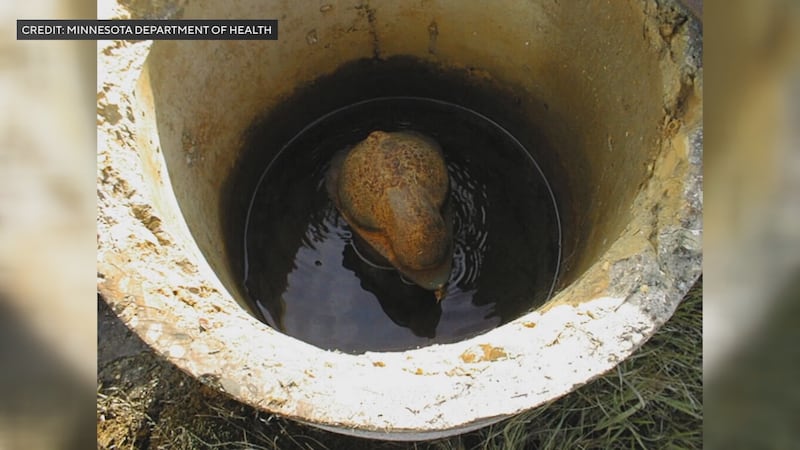 Published: Apr. 21, 2023 at 11:43 AM CDT
FARGO, N.D. (Valley News Live) - Rivers are on the rise all over the valley and the health department has a warning about a hazard involving your drinking water.
Flood water can carry all sorts of hazardous material, including raw sewage, oils and pesticides. If well water is contaminated, don't drink it, cook with it, bathe in it or even brush your teeth with it.
The Minnesota Department of Health says if flood water is within 50 feet of your well, consider it contaminated. Health experts suggest turning off power to the well to prevent an electrical shock, then wrapping the well head in plastic sheeting or electrical tape to stop flood debris from getting in.
If you're in a flood-prone zone, stock up on bottled water in case your water sources goes bad. If you have time, consider contacting a licensed well contractor to check your well and make any necessary repairs or changes to help protect it from flooding. These changes may include repairing cracked or damaged casing, extending the well casing above the expected flood level or temporarily replacing the vented well cap with a watertight cap or cover. You should also make sure that grading allows water to flow away from your well.
If floodwater covered your well or may have entered your well directly, have a licensed well contractor inspect the well, clean out sediment or debris and disinfect it. Using your well pump to remove sediment or debris could ruin the pump. A directory of licensed well contractors is available at: Licensed Well and Boring Contractor Directory.
If floodwater reached your well but you are confident that floodwater did not enter the well, have a licensed well contractor disinfect your well or complete the disinfection yourself.
After you or the licensed well contractor disinfects your well and pumps out the chlorine solution, contact your county health department or laboratory accredited by MDH to get your well tested. Tell them you need to have your well water tested for coliform bacteria. They will provide sampling instructions.
For well owners who need more information, please contact the Well Management Section at MDH at health.wells@state.mn.us or 651-201-4600 or 800-383-9808 or visit the Floods and Flood Precautions For Private Water Wells pages on the MDH website.
Copyright 2023 KVLY. All rights reserved.