UPDATE: Cass County reaches sandbagging goal
200,100 bags filled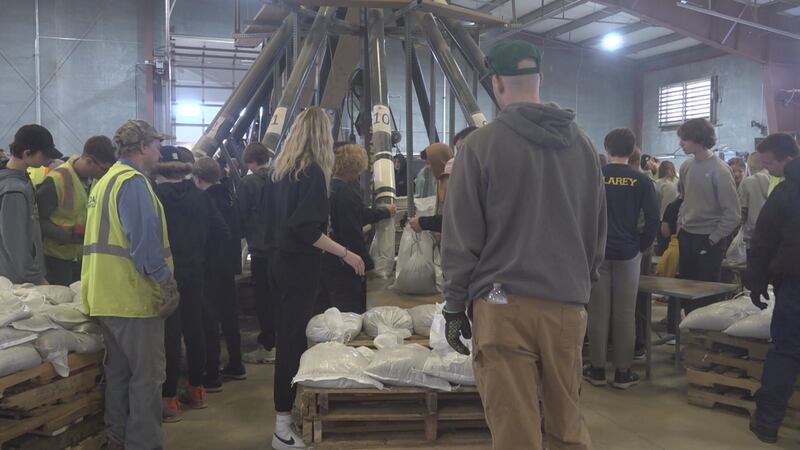 Published: Apr. 14, 2023 at 8:03 PM CDT
FARGO, N.D. (Valley News Live) - Cass County has reached its goal for sandbags for the Spring flood season.
Cass County officials say nearly 500 volunters filled 59,100 bags on Friday, bringing their total to 200,100. That exceeds their goal of 200,000 bags.
More than 2000 people volunteered hours, this week, to make that happen.
In a news release, County leaders say, "We are extremely proud and grateful of the effort and willingness of this community and the surrounding areas to help us through this flood fight effort."
Sandbag Cass will be on standby and continue to be ready, if more sandbags are needed.
Copyright 2023 KVLY. All rights reserved.