Multiple Moorhead parks temporarily closing as floodwaters rise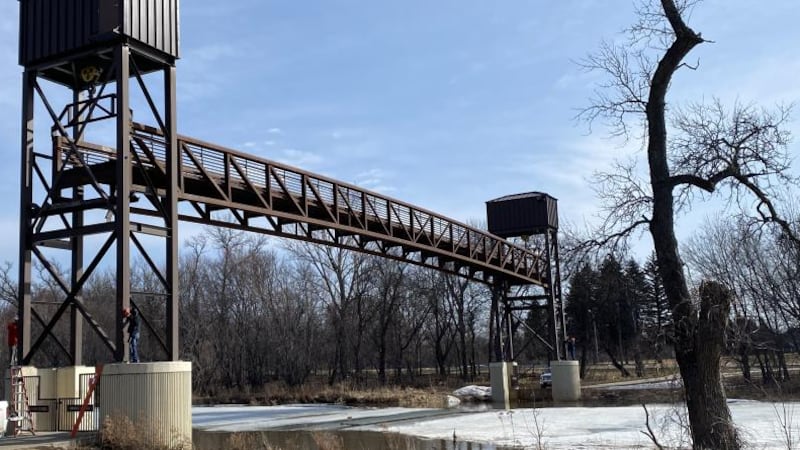 Published: Apr. 13, 2023 at 4:50 PM CDT
MOORHEAD, Minn. (Valley News Live) - As the Red River continues to rise, multiple parks in Moorhead will be temporarily closed.
Starting on Friday, April 14, Gooseberry Park access from 22nd Avenue South and the pedestrian bridge, Riverfront Park parking areas, and the Memorial Park pedestrian bridge will be closed.
The City of Moorhead says people should pay attention because bicycle/pedestrian trails may also be under water. Floodwaters are often unsanitary and unpredictable, so you are urged not to enter the water.
There is still no anticipated need for sandbags or volunteers to help protect public infrastructure in Moorhead. Private property owners who would like help from volunteers to fill sandbags or build levees can call FirstLink at 211. Interested volunteers may also call FirstLink and be matched with opportunities.
The city's flood response team will continue to monitor National Weather Service flood and precipitation forecasts and will communicate as the situation develops. To contact the flood call center, call 218-299-5300.
Contact information for general questions, street closure maps and Flood Zone contacts is available on the City of Moorhead Flood Response website.
Copyright 2023 KVLY. All rights reserved.