MSUM awarded $6.7 million to address mental health needs in schools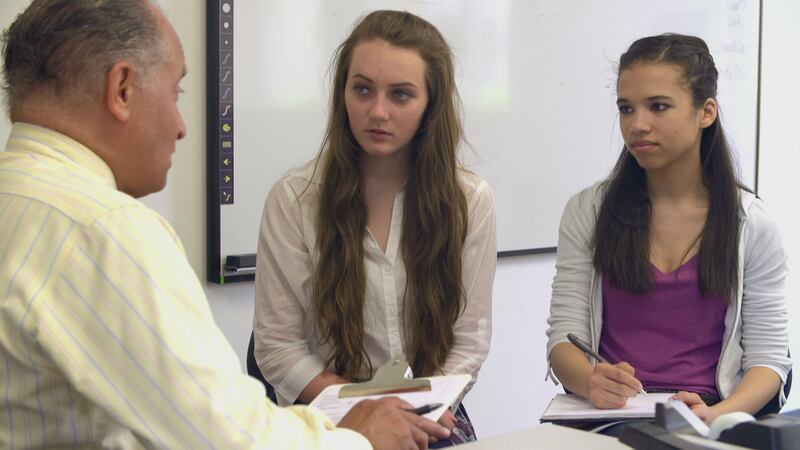 Published: Mar. 16, 2023 at 12:50 PM CDT
MOORHEAD, Minn. (Valley News Live) - An infusion of professional help is on the way to PK-12 schools struggling to fill mental health vacancies. The U.S. Department of Education has awarded Minnesota State University-Moorhead $6,778,039 over the next five years.
The grant is meant to increase the diversity, recruitment, training and placement of graduate students serving rural and tribal schools. MSUM is partnering with 18 Minnesota and North Dakota school districts and Turtle Mountain Tribal Community College.
| Minnesota Schools | North Dakota Schools |
| --- | --- |
| Austin Public School | Fargo Public Schools |
| Bemidji Independent School District | Grand Forks School District |
| Detroit Lakes Public Schools | Maple Valley School District |
| Fairmont Public Schools | McKenzie County Public School District |
| Granada Huntley East Chain School | West Fargo Public Schools |
| Moorhead Public Schools | |
| Red Lake School District | |
| Park Rapids Public Schools | |
| Pine Point Public Schools | |
| Walker-Hackensack-Akeley School District | |
| Ulen Hitterdal Public Schools | |
| Up North Learning Center | |
"The Infuse Mental Health Project addresses a critical shortage of school-based mental health service providers in our region," said Arrick Jackson, MSUM Provost & Senior Vice President for Academic Affairs
Like much of the country, North Dakota and Minnesota are experiencing a youth mental health crisis. Nearly 30% of 9th-grade females in Minnesota reported long-term mental or emotional health issues. Reports of suicide ideation increased for all grade levels in the last six years. Similarly, the findings of a North Dakota study show that 18.6% of students seriously considered attempting suicide.
Minnesota has the country's third worst school counselor ratio, with one counselor for every 792 students (vs. the recommended ratio of 1:250). Similarly, the state's school psychologist ratio is 1 for every 1,127 students, more than double the National Association of School Psychology recommendations of 1 per 500 students.
Officials say the situation in rural and outstate Minnesota and North Dakota is dire. Some schools have had unfilled positions for years.
"We have had positions in school psychology posted for over seven years without a single applicant," said Sarah Mittlestadt, director of the Southern Plains Education Cooperative. "We provide a decent salary and recruit but there are just not enough people to fill positions."
MSUM faculty Dr. Lisa Stewart, School Psychology program director, and Drs. Jessica Brown and Taryn Akgul, School Counseling master's program faculty, will manage the grant. Over the next five years, the grant will support the training of graduate students in the two graduate programs.
"School counselors and school psychologists work side by side in school districts to address student mental health needs," Stewart said. "Working together to address this professional shortage makes sense, especially when we can involve local school partners to create a culturally responsive solution."
Through this grant, students can apply for scholarships of at least $10,000 per year and up to $20,000 per student.
Copyright 2023 KVLY. All rights reserved.