Term limits: can we really give the people what they voted for?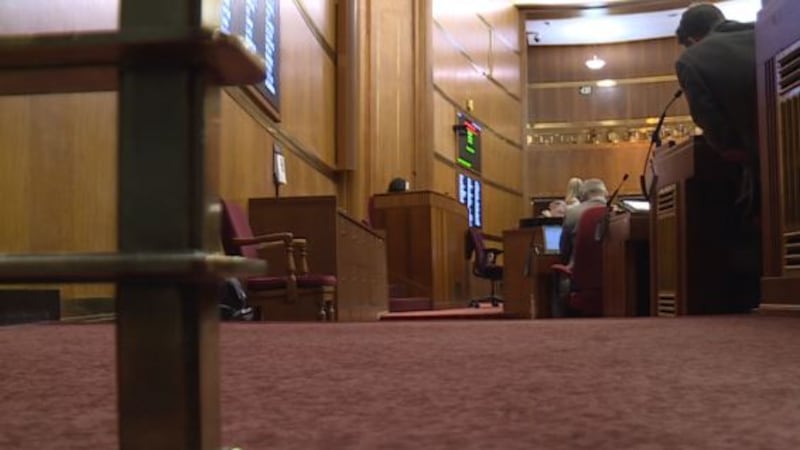 Published: Mar. 15, 2023 at 6:30 PM CDT
BISMARCK, N.D. (KFYR) - First, the petition for the term limits ballot measure got the most signatures of any ballot measure in history. Then there was a lawsuit to keep it off the ballot that went to the state Supreme Court. After all that, it was approved by voters. And now, it might get changed again.
Eight, eight, eight. That's what the measure passed by voters in November would do. Eight years in the House, eight years in the Senate and eight years as Governor. But now, lawmakers are looking to extend those tenures substantially.
Voters knew exactly what they were doing when they approved term limits for lawmakers and governors… or did they?
"They thought they were voting for term limits for D.C. I truly believe they were confused about this. They didn't understand the ramifications," said Representative Mike Nathe, R-Bismarck.
That's why lawmakers want to give people a chance to change the Constitutional measure that they passed.
"The measure that they passed really does deny people the ability to elect who they want," said Representative Dan Ruby, R-Minot.
Remember the rules are eight-eight-eight. The resolution they passed would give voters the opportunity to change that to two, 12-year stints in each chamber, and in each statewide elected office like Attorney General, Secretary of State, Insurance Commissioner, you get the idea.
Here's the catch, the 12-year stints need to be separated by four years, which means, technically if you bounced back and forth between the House and Senate, you could serve 48 consecutive years in the State Legislature.
"If incumbency was the problem, then having the requirement to step out for one term, and then if you do want to run again, and the people want to support you again, then you come back without the advantage of incumbency," said Rep. Ruby.
But not all lawmakers are on board.
"We ought to know, regardless of how you feel about term limits, that aside from unconstitutional, this resolution being put forth, is a slap in the face to the people that voted for them," said Representative Lori VanWinkle, R-Minot.
'Unconstitutional' because, in the measure passed by voters, there's a clause that reads, "the legislative assembly shall not have authority to propose an amendment to this constitution to alter or repeal [these] term limitations."
But the bill sponsor doesn't see that as an issue.
"The attorneys that I've talked to, as far as the questions on whether this is constitutional, here's what the said: bring it on. We'd love to get the question in court. Let's let the courts decide," said Representative Jim Kasper, R-Fargo.
The measure passed by a vote of 63-29.
Next, this resolution heads to the Senate. If it passes there, it'll be placed on the ballot for voters to decide.
Copyright 2023 KFYR. All rights reserved.